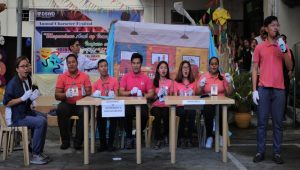 The Department of Social Welfare and Development National Capital Region celebrated its first Annual Character Festival last May 11, 2018 with the theme, "Magandang Asal ng Isang Kawani, Isapuso at Isaisip."
The conduct of the Annual Character Festival aims to promote the importance of possessing good character and to provide a venue for the employees to express their creativity and build the spirit of personal and interpersonal excellence among employees.
The activity involves Musical Stage Play wherein 15-25 members will be playing combine songs, spoken dialogue, acting and dancing, solo monologue wherein individual contestants will express their thoughts through delivery of long speech. Winners will be judged according to the following criteria and will be receiving a monetary award:
– Musicality- 20%
– Production-20%
– Stage Presentation- 15%
– Creativity/ Artistry- 10%
– Relevance to the Theme- 15%
– Audience Impact- 5%
Total: 100%
The program started at 2:30 pm with the opening amenities, acknowledgment of participants, opening remarks and introduction of judges. There was also a booth displaying products made by the members of the Sustainable Livelihood Program Association such as rugs, peanut butter, handmade wallets, and bags. The performers from different unit/offices were introduced as follows:
1. Sustainable Livelihood Program
2. Pantawid Pamilyang Pilipino Program
3. GASD
4. RD/ARD/ORCC/ IDD/PPD/SMO/RCTSU/BAC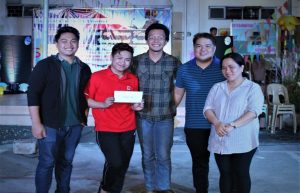 Representatives from different units and sections showcased their talents in their respective performances, followed by the awarding ceremony. The winners for each category are as follows:
Musical Stage Play Category:
1st Place- Sustainable Livelihood Program
2nd Place- Pantawid Pamilyang Pilipino Program
3rd Place- ORCC/RD/ARD/IDD/PPD/SMO/RCTSU/BAC
Consolation Prize- GASD
Monologue Category:
1st Place-Mr. Alfred Endraca
2nd Place-Mr. Arjay G. Guarino
3rd Place- Ms. Delia C. De Guzman
This activity served as a venue to instill in the hearts and minds of the employees the values possessed by a true public servant.