May Malasakit Story of Pastora Lydia Serrano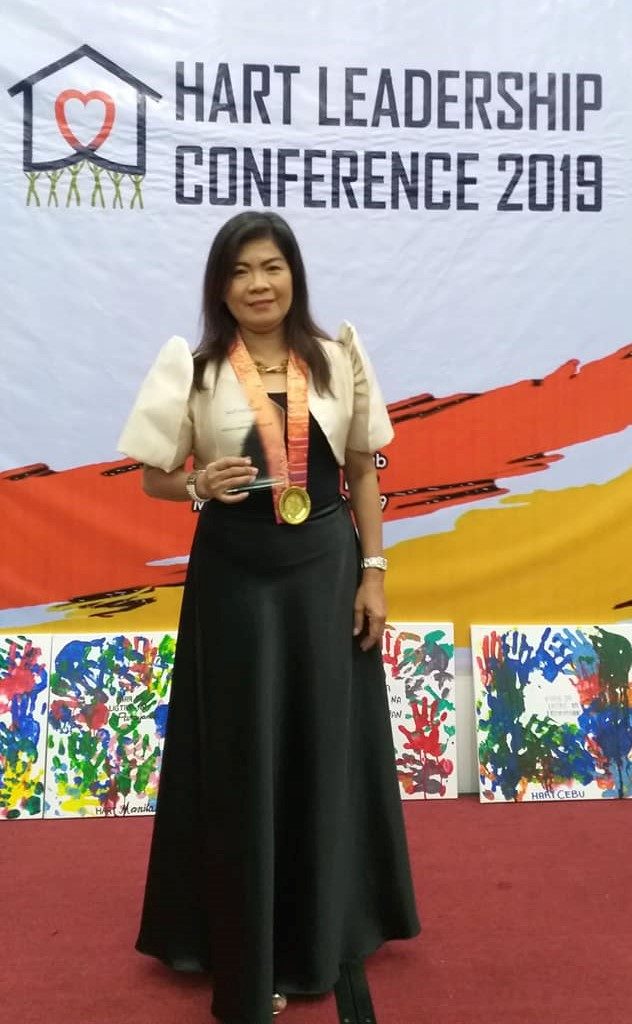 Pastor Lydia Serrano is a senior Reverend of Christian Challenge Church. Primarily, she is a Resource Speaker in the conduct of FDS. But through her passion to her field, Pastor became Coordinator of International Holistic Engagement for Life and Progress (IHELP) – National Capital Region from 2012 to 2018. And now, the National Coordinator of I-HELP.
It has been more than eight meaningful years that the said CSO partner works with the Department in the implementation of Pantawid Pamilyang Pilipino Program particularly in the facilitation of Family Development Sessions. Through the FDS-Plus implementation in 2012, I-HELP partnered with the program. Though the FDS-Plus ended in 2013, it did not hamper the said organization to continuously reach Pantawid Pamilya communities with their values formations and help poor families through the provisions of social assistance available in their affiliated and community based churches.
Pastor Lydia is considered one of the passionate Partners of the Department to different initiatives and undertakings. She spearheaded historical and worthwhile activities which include – mobilization and motivation of Pantawid Pamilya members in Manila to hold a Unity Walk towards institutionalization of the program on April 2016 as well as the active lobbying of the program to legislators and senate offices. She also provided and developed various activities to Pantawid Pamilya members in NCR such as – counseling for conflict couples, emergency assistance for fire victims and burial assistance. She even expanded her networks and social mobilizations to share the opportunities for members in Tondo, Manila on livelihood, skills and employment prospects. Additionally, she mentored Parent Leaders, feeding and provision of school supplies and after school care to children members. She untiringly conducted stress management / debriefing activities to Pantawid Pamilya staff which make her recognized as the spiritual advisor of some of the staff as well.
Recently, she told an incident which truly describes her kindness. "One of the youth came with his half-brother asking for assistance and an alleged victim of domestic violence. "Madalas po akong pinapalo ng tubo na bakal", according to the child. The victim went to sought assistance from nearby Precinct and the official advised the child to undergo "medico legal" in order to file the case. Pastor Lydia assisted the family through financial assistance for medical examination and accompanied them to the precinct and barangay for blotter filling. During the counseling, she found out that the child is a Pantawid Pamilya member and she immediately referred to the concerned Area Coordinator.
Her compassion showed kindness, caring, and willingness to help others in need without expecting anything in return. Despite the usual activities of their church, she managed to extend aid for the needy. Out of her pocket, she pooled resource. Pastor Lydia has sited stories on helping members experiencing the same difficulties in life.
Because of these, she is motivated and grateful with the positive changes to the Pantawid Pamilya members especially on their spiritual well-being. Likewise, the Pantawid Pamilya staff appreciates her untiring support to the program and the program members. Also, for being a life and spiritual mentor to some Pantawid Pamilya personnel.
"Hindi ako mag-sasawang tumulong sa ating mga miyembro dahil alam ko na kalooban ng Diyos ang mga ginagawa ko at hindi Siya nag-sasawa sa pag-bibigay ng kalakasan, karunungan at biyaya sa buhay ko at ng aking pamilya. – Pastor Lydia A. Serrano
###