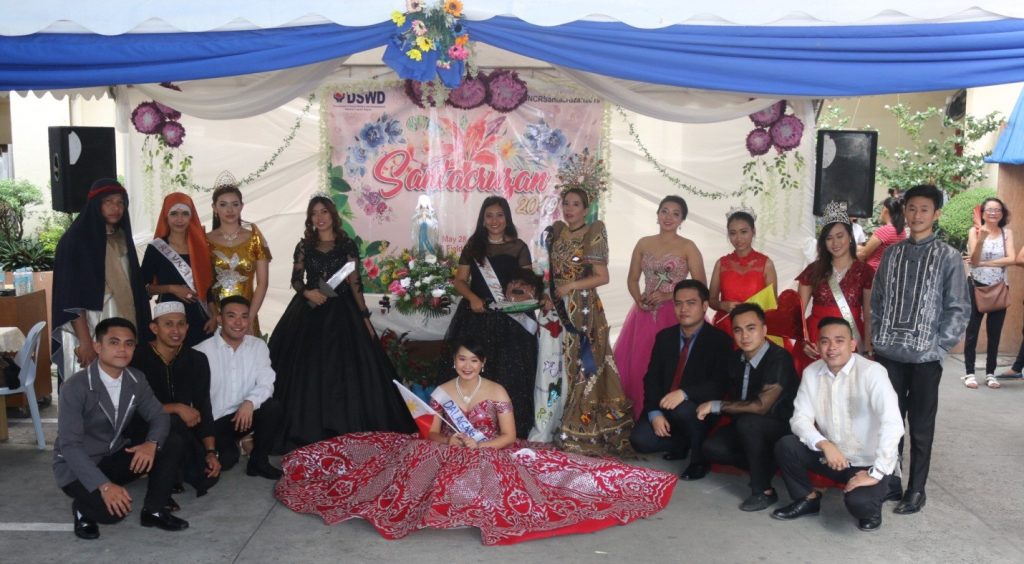 The DSWD-NCR celebrated the Santacruzan on May 28, 2019 at the Field Office Grounds as part of the Wellness Program of the Department which was participated by the staff of the Field Office. The Santacruzan 2019 provides opportunities and avenue to promote and uphold the well-being of staff in the areas of interpersonal relationships designed to boost the moral and the ability to cope with challenges in the workplace.
The Santacruzan re-enacts the finding of the Cross of Christ in the Holy Land by Queen Helene, the mother of Emperor Constantine. The procession stages the biblical personages that played roles in the story of Jesus and the Cross. It is also a religious-historical beauty pageant held in many cities, towns, and even in small communities throughout the Philippines during May. The Field Office is in its fourth year of observing this festivity.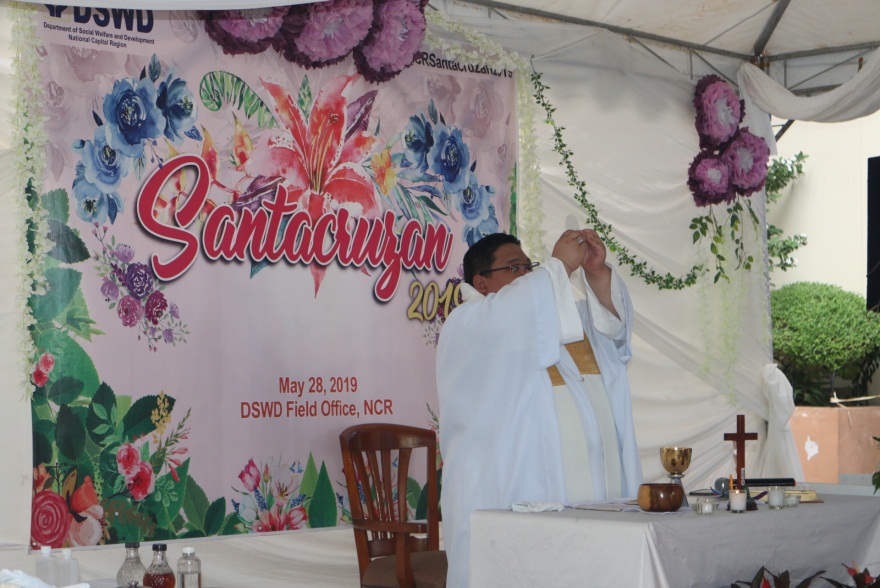 A Eucharistic celebration was facilitated as an opening activity followed by the procession of the image of Blessed Virgin Mary. Selected female staff dressed in beautiful gowns (known as "Sagala"), their respective escorts and Field Office employees participated in this momentous event. Each Sagala portrays the roles of biblical characters which are connected with the mythical event of searching for the Holy Cross. After the procession, participants honoured the Blessed Virgin Mary through offering of flowers to her Holy image.
As part of the culminating activity, five (5) awards were given to some of the participants. Awards are (1) Best Arch / Float, (2) Best Dress Male Category, (3) Best Dress Female Category, (4) Face of the Day Male Category and (5) Face of the Day Female Category.
The Santacruzan is a religious-historical parade which started in the mid-1800s, with the first being held in Malolos, Bulacan. ###