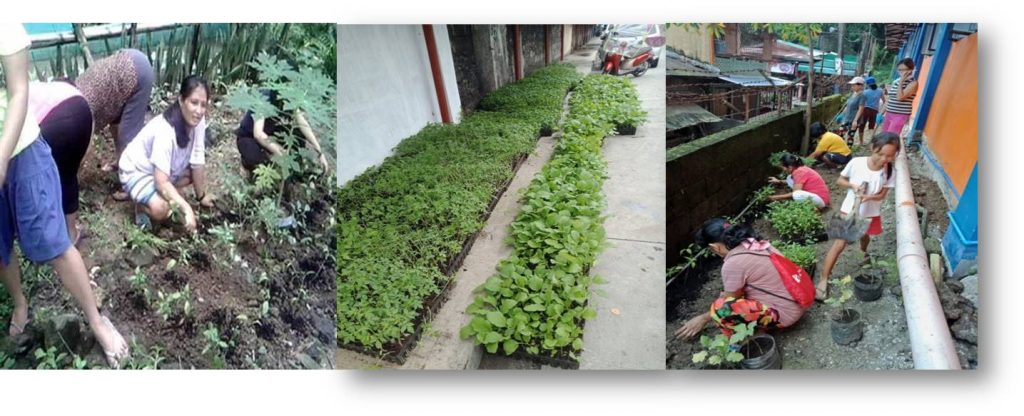 Through the initiative of the City Links and in collaboration with the Local Government Unit of Caloocan, Tala High School, Pantawid Pamilya members and the Department of Environment and Natural Resources, a garden was established inside the School.
In June 2018, the City Agriculture Office of Caloocan conducted training on Urban Farming to more than 100 Pantawid Pamilya members from Barangays 188, 187 and 176. Also DENR provided more than 1,200 various seedlings such as: eggplants, chili pepper, red chili, cabbage and okra.
Eventually, Parent leaders involved their children in gardening by bringing rice hull, chicken coop and providing recycled bottles for plant containers. These efforts, contributed to the progress of the gardening initiative. Said garden bonded the community relations between the Tala High school and Pantawid Pamilya members from said communities since most of the student members who were enrolled in the school belong from the said Barangays. It helped made their children be responsible not only academically but also in other extra-curricular activities which encouraged them to be more efficient and effective students and youth in their community.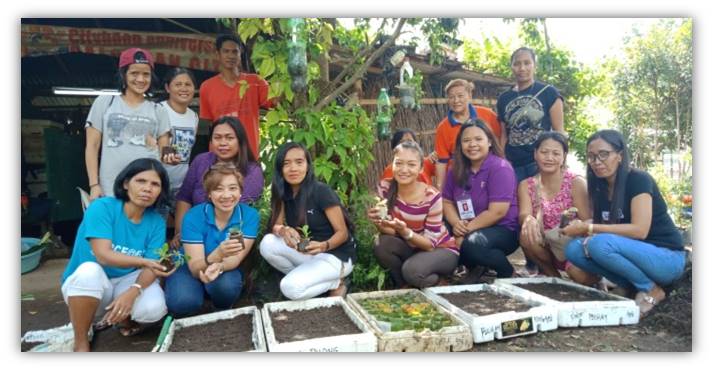 Presently, the school's feeding program benefited from the Urban Garden where half of the total harvested crops from the garden proceeded to the school and half to the Pantawid Pamilya members.
Clearly, all the activities and efforts only prove that we can achieve and make a change through working hand in hand by maximizing services of the National and Local Government agencies as well as other stakeholders who actively cooperated to bring this project to success.
"Working with the Pantawid Pamilyang Pilipino Program members is one of my most fulfilling moments," said Mrs. Jocelyn D.G. Antipala, School Focal Person. ###