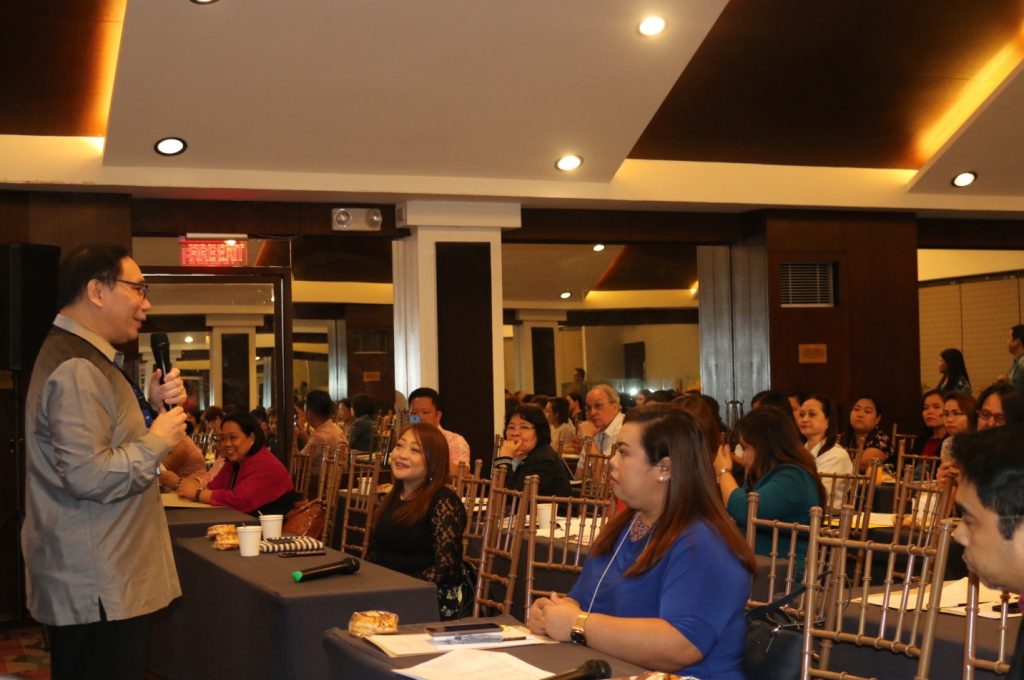 The Department of Social Welfare and Development – National Capital Region (DSWD-NCR) conducted a Policy Forum on the DSWD Proposed Bills, Issuances and Policies regarding Magna Carta of Child Development Worker Bill and Positive Discipline of Children Act on June 20, 2019 at Best Western Hotel La Corona Manila, M.H. Del Pilar St., Ermita, Manila, as part of its mandate to promote the rights and welfare of the poor, vulnerable, and disadvantaged sectors through provision of holistic social protection programs and development of responsive SWD legislations, policies, and plans, as well as ensuring their effective implementation. The event was participated in by the Early Childhood Care Development Council, Government-Owned and/or -Controlled Corporations, National Government Agencies with Child Development Centers, Local Government Units, Civil Society Organizations, Social Welfare and Development Agencies from the children sector, and the DSWD Central Office.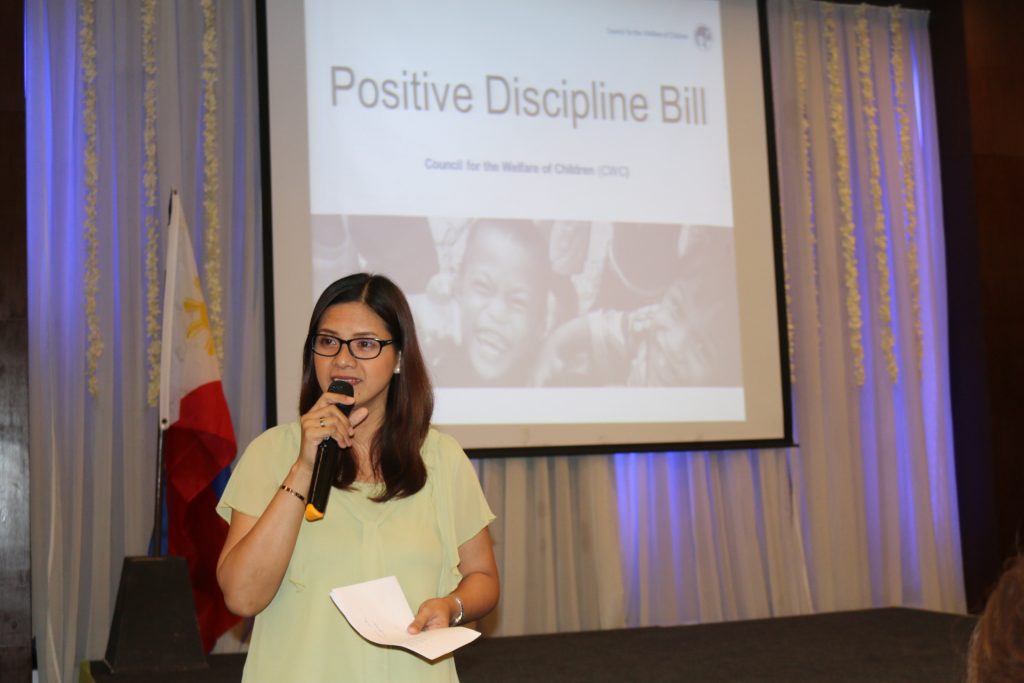 The event has become a venue of discussion for Social Welfare Development policy concerns among partner stakeholders, with a goal to collate or develop concrete policy recommendations and plan of actions which will help lobby the passage of the proposed legislative bills.
DSWD-NCR Regional Director Vicente Gregorio B. Tomas emphasized the use of social media in advocating the passing of the bills. "Let us maximize the use of social media; let's include Success Stories and clear advocacy plans aside from regular activities such as signature campaigns and conduct of fora," he said during his remarks.
During the first part of the forum, Mr. Joshua M. Matino, Planning Officer III of DSWD Central Office, presented the national situationer. He gave an overall picture of the current conditions of the proposed bills on Solo Parent, Social Welfare and Development Agencies Act, Establishment of the National Council for the Welfare of the Senior Citizen and Elderly Abuse Bill.
The first bill presented was "The Magna Carta of Child Development Workers Bill", which proposes the provision of adequate remuneration for day care workers and to promote and improve their well-being and economic welfare. This shall cover all professionals providing Early Child Care and Development in all government-owned day care centers and all non-stock, non-profit day care centers run by volunteers, people's organizations, associations, and non-government organizations.
Meanwhile, the second proposed bill known as the Positive Discipline of Children Act, aims to ensure that the children are protected from all forms of corporal punishment, humiliating and degrading treatment, violence, abuse, neglect, exploitation, and coercion, especially those acts which are harmful to their personal safety and security. This Act also recognizes the vital role of children and youth in nation building as it also promotes and protects their physical, moral, spiritual, intellectual, and social well-being.
A plenary discussion by sectorial representatives was also held after the presentation of the proposed bills. Panelists such as Ms. Jenny Deuda of Muntinlupa Early Child Care Development, Ms. Aileen Clemente of Social Security System Day Care, Ms. Newelle M. Magas of Early Child Care Development Council, Ms. Wilma Bañaga of Save the Children, Bro. Luis M. Ortiz of Friendship Home Fr. Luis Amigo, Ms. Jacel J. Paguio of Bantay Bata 163, and Ms. Glenda M. Derla of Reception and Study Center for Children, gave their respective opinions, reactions, and comments on the lobbying of the proposed bills.
During the second part of the program, the attendees took part in the open forum wherein they raised their issues, concerns, and queries to the members of the panel.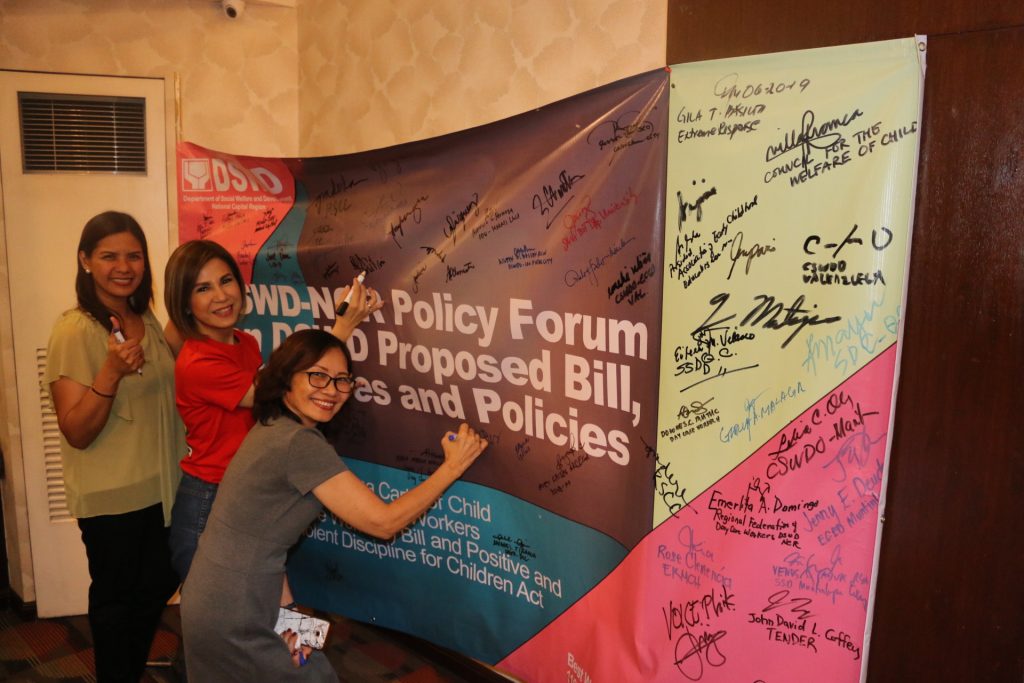 After the event, the participants signed the tarpaulin of the forum to show solidarity in support of the Department's advocacy. The symbolic signing also represents the signature campaign that was launched during the forum. ###