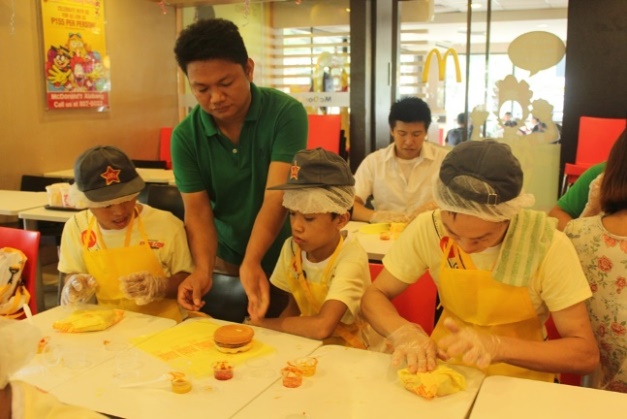 Last May 27-31, the Elsie Gaches Village sent selected residents to join the McDonalds Kiddie Crew 2019 at the McDonalds Alabang Town Center branch. The Kiddie Crew Grand Graduation was held on June 23, 2019 at the World Trade Center, Pasay City Manila.
Every summer, McDonalds Philippines, Inc. prepares a week-long workshop for the kids called the "McDonalds Kiddie Crew Workshop", which enables the children experience being a service crew, a cashier, and a kitchen staff.
The McDonalds Alabang staff patiently trained the EGV Kids on how to serve the customers. Each day, the children are learning new skills which serve as cognitive and physical exercise for them. McDonalds also incorporated additional therapeutic activities for the kids, such as music, dance, and art sessions like coloring and drawing.
Aside from gaining interpersonal communication skills, the activity also provided opportunity to the residents to become more involved in the community. This is an opportunity for them to become an agent of change and awareness to remove the stigma for people living with intellectual disabilities. The customers of McDonalds were amazed by how well the EGV kids, as intellectually-challenged individuals, handled their tasks.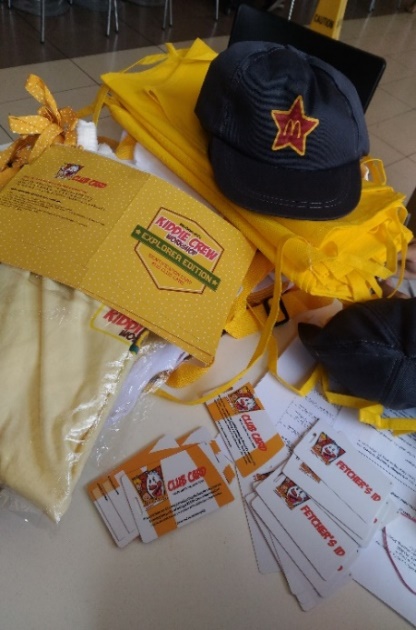 With the positive feedback from McDonalds Alabang Town Center, Elsie Gaches Village will send more residents to join the Kiddie Crew Workshop in the coming years.
Elsie Gaches Village is a residential care facility which provides care and rehabilitation to the abandoned and/or neglected children with special needs. It is located at Alabang-Zapote Road, Muntinlupa City. ###