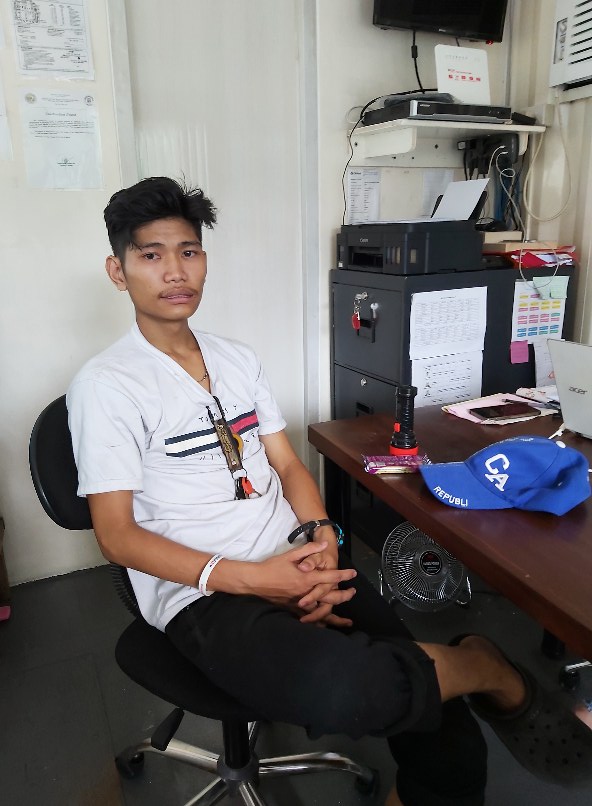 Gian Carlo Felicisimo had his hearing impairment as early as seven years old. Despite his disability, Gian grew up to be a sweet, thoughtful, caring, and responsible person. Now 23 years old, Gian had learned sign language at a Special Education school and was able to study Information Technology as a scholar at Saint Benilde.
At an early age, Gian took the responsibility of watching and protecting his family. Even though his father has been working abroad, his income as the sole breadwinner was not enough to feed a family of six. With this, Gian started working as a service crew to support his family and his needs as a working student.
Aiming for a better future, Gian decided to improve his skills at the National Vocational Rehabilitation Center where he underwent a three-month social rehabilitation phase to help him prepare his physical, emotional, and cognitive skills. He also underwent six months vocational training along Housekeeping and Janitorial course wherein he was trained how to use tools and equipment. He finished the course and was evaluated with a very satisfactory performance.
On January 3, 2017, Gian started his on-the-job-training at the Citi Living Solution Corporation (Citi Hub) Sta. Mesa Branch. Within three months, he was able to demonstrate his actual learnings and knowledge from the course he took.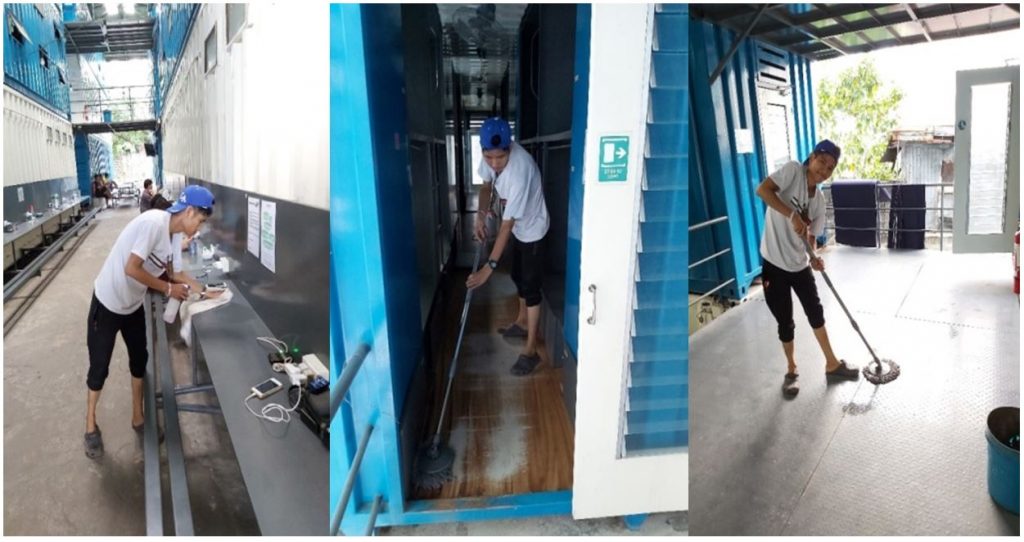 As his performance was evaluated by Citi Hub, he was highly recommended to be hired as an employee. On April 4, 2018, he started working as a housekeeping and janitorial service employee at the Citi Hub Sta. Mesa. He was a probationary staff for six months until he became a regular employee for sustaining his good performance while working in the company.
Together with Gian's wife, Maybelle, who is also an employee of Citi Hub, the couple is learning to save money for thier future. Through their savings, Gian was able to buy a motorcycle which he and Maybelle can use for their everyday transportation from their house to their workplace and vice-versa.
As of now, Gian is a regular employee who receives full benefits, bonuses, and monthly housing allowance. Through the support of his employer, Gian was able to achieve his dreams of having a decent and stable job.
National Vocational Rehabilitation Center (NVRC) is a non-residential institution that provides training and rehabilitation programs and services to persons with disabilities and special groups, including the elderly and dependent of PWDs. It is located at J.P Burgos Street, Project 4, Quezon City. ###