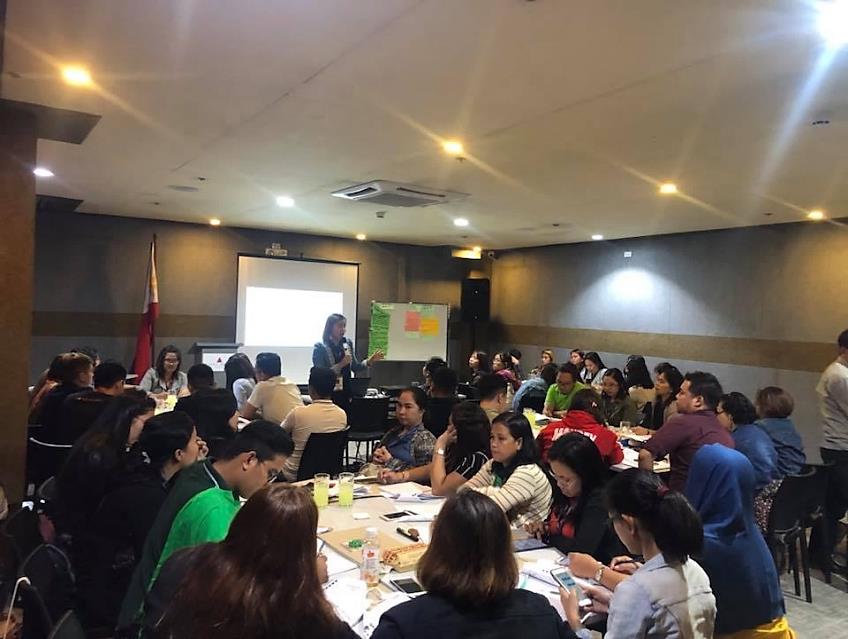 A total of 305 employees of Pantawid Pamilyang Pilipino Program under the Department of Social Welfare and Development – National Capital Region participated in the Training on Enhanced Grievance Redress System Procedural Guidelines from July 2-12, 2019 at Axiaa Hotel Project 7 Quezon City, Manila.
The said training was composed of six (6) batches which consist of Area Coordinators, Social Welfare Officers III, System Coordinators, City Links, and the Regional Staff of the Program. The roll-out training provides guidance and understanding for field staff and technical staff in handling grievance cases and utilizing the enhanced processes that will address the gaps and challenges encountered in the different levels of implementation.
Furthermore, it serves as a venue to identify and discuss areas for development on the existing processes and devise a more efficient and effective method of addressing grievances that will respond to the needs of Pantawid Pamilya Members.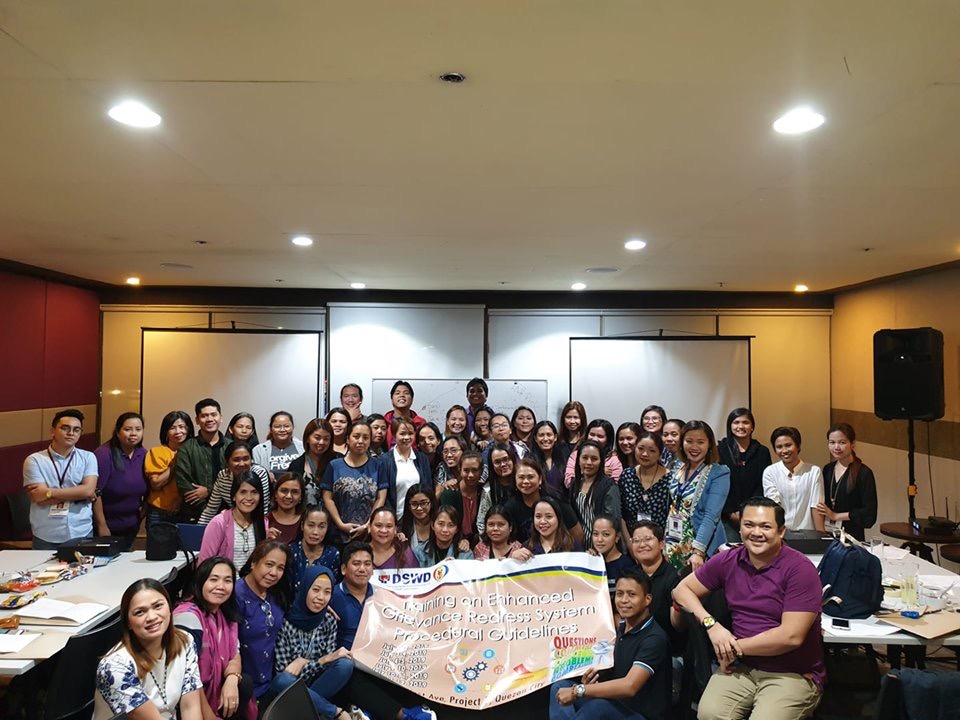 Representative from National Program Management Office, Mr. Richard Abante participated on one of the sessions to provide insights on the enhanced procedural guidelines.
Grievance Redress System is one of the core systems of Pantawid Pamilyang Pilipino Program that primarily focuses on addressing grievances, queries, and inquiries about the program.###