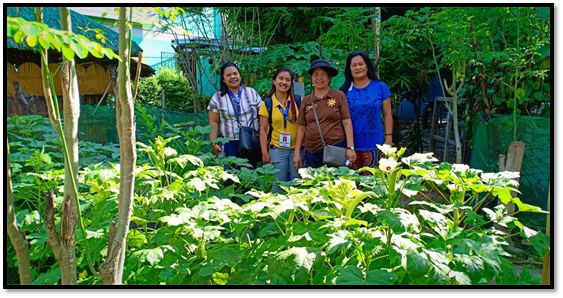 We rarely see a place filled with vegetable crops nowadays in Metro Manila as we are surrounded by buildings, condominiums, and other commercial establishments. Thus, to witness one is such a picture perfect scene. The Barangay 201 of Kalayaan, Pasay City framed a picturesque urban garden in the bustling Metro Manila.
In 2014, the Barangay, through Kagawad Antonia Ceron, head of Solid Waste and Clean and Green Committee of the barangay, led this activity through the support of National Housing Authority (NHA) that provides available land for gardening. After a year, Pantawid Pamilya Farmers-members began participating in this community development activity. They convened and planned not just to sustain their garden, but also to yield bounteous harvests for the benefit of their family. As a result of their hardships, they were able to harvest and sell their vegetable crops to the general public. Each of the members has a record of their earnings as part of liquidation and monitoring.
In 2018, they competed at DSWD-NCR's first Regional Search for Best Gulayan sa Barangay wherein they represented the whole of Pasay City. Fortunately, they were awarded 4th place in the said contest and received a cash price amounting to Php 1,000. After the contest, they invested more time in their garden and earned Php 4,000 profit. They saved Php 1,000 from their total earnings and allocated it for the needed materials on their garden and the rest were divided to the farmers. Afterwards, they had a small gathering to celebrate their win which served as a venue for them to build good relationship with each other and established a great sense of companionship.
Last January, their site was chosen as a venue for the training demonstration of SM Foundation's Kabalikat sa Kabuhayan Urban Farmers. They considered it as one of their accomplishments as 132 urban farmers graduated after finishing the free 12-session urban farming lessons. In addition, through the activity, they were able to build a greenhouse which is important in urban agriculture.
At present, the barangay encouraged the community members, including the non-pantawid members, senior citizens, and youth, to be involved in urban gardening. They conducted related trainings in agriculture as part of an awareness campaign. After the training, they immediately applied their learnings when they received free seedlings from the Department of Science and Technology (DOST).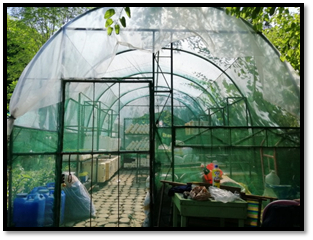 To ensure the water supply for their garden, they coordinated with the Day Care Center of the barangay. Even though there is a small number of Pantawid Pamilya farmer-members involved in urban gardening, they have plenty of vegetable crops and they are continuously supported by their barangay.
According to one of the members, "Sana mas marami pa ang mapasama sa pagtatanim para may makatuwang din kami sa gawain." (I hope that many will join the gardening so that we can do more). They are encouraging other members to join them and in time, they believe that many will participate in urban agriculture. ###