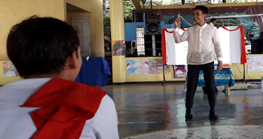 The Haven for Children, in coordination with the Educational Service, conducted a month- long celebration of the 2019 Buwan ng Wika with the theme, "Wikang Katutubo sa Bansang Pilipino".
In observance of the Filipino tradition the activity formally opened on August 5, 2019 at the Haven for Children activity hall through an activity called "Musikahan", participated in by the students of Jose Fabella Memorial School- HFC. For the Musikahan the children is divided into six teams namely the Maranaos, Ilocanos, Kapampangans, Hiligaynons and Bicolanos.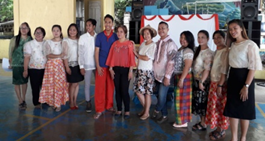 On the succeeding days activities were played and participated by the children such as Poster Making contest and Essay Writing contest were conducted to give the children chances to exercise their creativity as they interpret the thee through visuals and words.
The Medical Services Department also participated in the activity through conducting a lecture for all the residents and employees about "Dengue and Parasites", which aims to raise awareness on maintaining cleanliness and orderliness among themselves and the environment.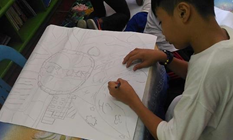 Tagisan ng Talino was also conducted on August 22, 2019. The Teachers and the Wellness Committee provided series of memory games that can help the students learn more and have fun at the same time. On August 24, 2019, six (6) selected students, accompanied by the Teachers and Houseparents, watched a Dulang Pangteyatro entitled "Alab ng Puso" at SM Southmall, Las Pinas. The play was about the life of Andres Bonifacio and his dedication in saving our country from the Spaniards.
On the 28th day of August, the first part of Pagbigkas ng Tula was conducted by the Grade 1 to 3 students. During the culminating program of Buwan ng Wika, the Pampinid na Palatuntunan was conducted on September 2, 2019. Masining na Pagkukwento, and Spoken Poetry, and the General Staff-Parent-Teachers Association (GSPTA) oath-taking were also conducted during the month-long activity which aims to promote patriotism among our fellow Filipino citizen. ###