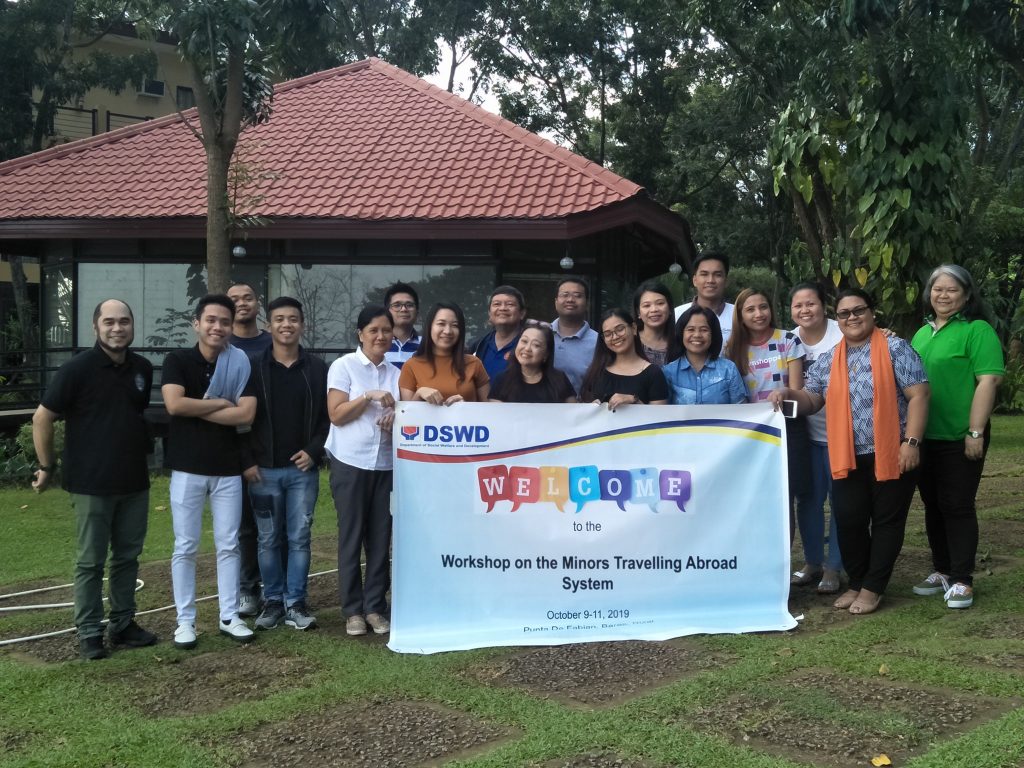 On October 11, 2019, The Program Management Bureau of DSWD-Central Office, led by Assistant Secretary for Statutory Programs Glenda Relova, conducted a Workshop on Minors Travelling Abroad (MTA) Online System at Punta De Fabian, Baras, Rizal.
The workshop was participated by staff of DSWD-NCR's Minors Travelling Abroad Section, Bureau of Immigration, and Cloud Panda, a company that specializes in making customized websites, software, and mobile application to companies of various industries. Cloud Panda donated their website interface creation services to DSWD for the MTA Online System.
Said workshop aims to assess the pilot implementation of the e-Services or Online System for the application of travel clearance, to be able to enhance the system for nationwide deployment. With this, DSWD-NCR shared their experience and inputs on the MTA e-Services. Moreover, soft-launching of the MTA e-Services is expected before the end of the last semester of this year.
A travel clearance for minors travelling abroad is a document issued by the Department of Social Welfare and Development (DSWD) Field Offices for persons below 18 years old travelling abroad unaccompanied or accompanied by persons other than their parents, pursuant to the provisions of RA 7610 or the Special Protection of Children against abuse, trafficking, exploitation and discrimination.###