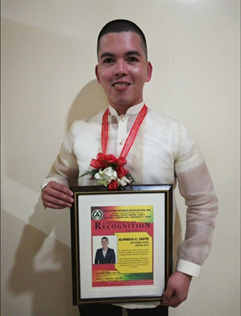 On April 16, 2019, a mother gave birth to a baby girl while aboard a CHER Transport Bus. The child was then named Baby Girl Cherry.
The almost impossible delivery became successful because of the help of a good samaritan in a form of a Professional Nurse, and this is his story…
At around 5:00 AM on a Holy Tuesday, a man rode a bus from Cubao, Quezon City to his work in Alabang, Muntinliupa City. In the middle of transit, the passengers started screaming and shouted in chorus in attempt to seek assistance for a lady who is about to give birth.
The man, who was then trying to catch a few minutes of sleep, immediately got up from a quick nap and calmly approached the laboring mother. They were in the middle of an expressway with no hospitals nearby, thus, he did what was necessary for the safety of both the mother and the newborn.
Although seemingly impossible given the lack of medical equipment nor facility inside the bus, the man managed to safely pull out the child from the mother's womb. He then asked for clean clothes and towels for the newborn from the other passengers who cooperatively obliged.
Since the umbilical cord is still connected to the mother, the man then instructed the bus driver to drive to the nearest hospital while the other passengers helped in clearing the traffic to get to the destination. They arrived at the Emergency Room of Ospital ng Muntinlupa.
This humble Samaritan is no other than Mr. Alfredo "Al" Sarte, a Nurse – I at the Elsie Gaches Village under the Department of Social Welfare and Development – National Capital Region. He hailed at the province of Bicol and received a degree of Bachelor of Science in Nursing in 2008 at the University of Santo Tomas-Legazpi and passed the Nursing Licensure Examination on the same year.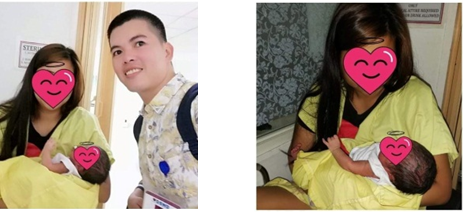 His professional career started by volunteering at Hospicio De San Jose, Manila. A year after that, he decided to start his career with DSWD in 2009 as a Nurse under contract of service at the Jose Fabella Center, then transferred in 2012 at Elsie Gaches Village, under a permanent position. All these were attributed to his outstanding job performances partnered with his utmost dedication to his job, unconditional love for the clients, and loyalty to the department.
As time goes by, he continues to develop professionally through the various capacity building opportunities provided by the DSWD. He is also constantly improving himself through other means, such as exploring and enhancing new skillsets. He is also working as a Property Consultant during his free time.