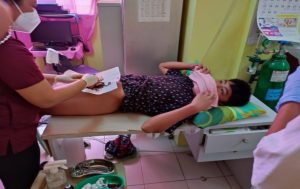 The Nayon ng Kabataan steered its annual "Operation Tuli" activity for the fit and qualified young adolescent boy residents of the Center last May 5, 2022 at Nayon ng Kabataan, Mandaluyong City.
       A total of eight (8) participants go through the medical circumcision operation, which aims to raise awareness among the Center's young inhabitants.
 Participants were advised that circumcision has health benefits, among these are preventing urinary tract infections and sexually transmitted diseases including AIDS/HIV.
   In the Philippines, Filipinos have their own unique practice in conducting circumcision. A non-medical practitioner known as "Manunuli" performs the procedure on boys between the ages of 8-12 years old, this practice is considered by many Filipinos as their passage to manhood.
      The procedure starts by soaking the penises in a river for an hour to soften its foreskin while chewing guava leaves which are eventually applied to the wound to reduce blood loss. Lastly, a piece of wood is used to drive a knife onto the foreskin which applies sufficient force to detach the foreskin from the penis– a process called "pukpok".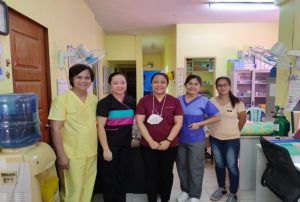 Nowadays Physicians and medical practitioners, perform the procedure with the use of modern tools and anesthesia. However, in more rural areas the traditional way of circumcision is still evident.
With the support of the Department of Health, mass circumcision is meant to decrease health complications and educate the community about the health benefits of the procedure.