There are multiple reasons why people attend school. Some love learning, others are compelled because their parents told them they needed to, while most of us are hoping that every graduation is a stepping stone towards a dream that was still vague when we were students.
Marissa Domingo became a mother at an early age, which held her back from finishing her studies. Her priority changed from focusing on herself to raising a child. She tried her best to support their daily needs with her husband as a tricycle driver and her as a dressmaker. Nonetheless, her tailoring and her husband's income were insufficient to support her growing family.
In 2017, she, together with other applicants, was selected to become a member of the Sustainable Livelihood Program Association (SLPA). They undertake a series of activities, training, and meetings provided by DSWD-SLP, enabling them to complete and receive a National Certificate III in Bookkeeping and a National Certificate II in Dressmaking. This ensured that they deserved to be chosen as beneficiaries of the livelihood assistance. A year later, their SLPA, named, "2018 Liwayway SLP Association," was given a Seed Capital Fund (SCF) amounting to PHP 150,000.00, which was divided among the ten members of their association.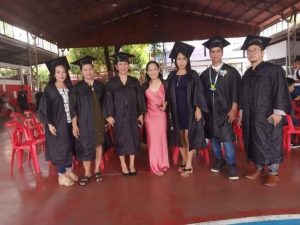 To describe her feelings as happy about how her life was turning out would be an understatement. She was drowning in gratitude and undying hope.
But the same way there are slow water flows and shallows encountered down the river, there are also unavoidable rapids and turns encountered in life; Marissa met hers in 2020.
Generally, poverty-stricken places have the fewest resources to get through economic shocks. With the advent of the pandemic, people in this category are the most vulnerable to crises, the most susceptible to the unseen virus, and the most prone to economic fall-outs. They find themselves in an unending spiral of debt with zero visibility of recovery. Unfortunately, Marissa was among those individuals. Her husband was forced to stop working and her sari-sari store was not as profitable as before due to the implementation of Enhanced Community Quarantine. Even though this was a difficult situation, she used it to grow her sense of purpose and value to the community.
With the help of her husband, they extended their enterprise to the community by establishing a food vending business that offers fresh meats, vegetables, and fruits. Their food vending business was hustled up, with her husband doing the daily shopping and she doing the overall operation of their enterprise. They also sell assorted plants for the "green-thumb" generation. With this routine, their financial problem was broken into manageable pieces and they were given a solution. It also enabled her to complete her weekly amortization with the association.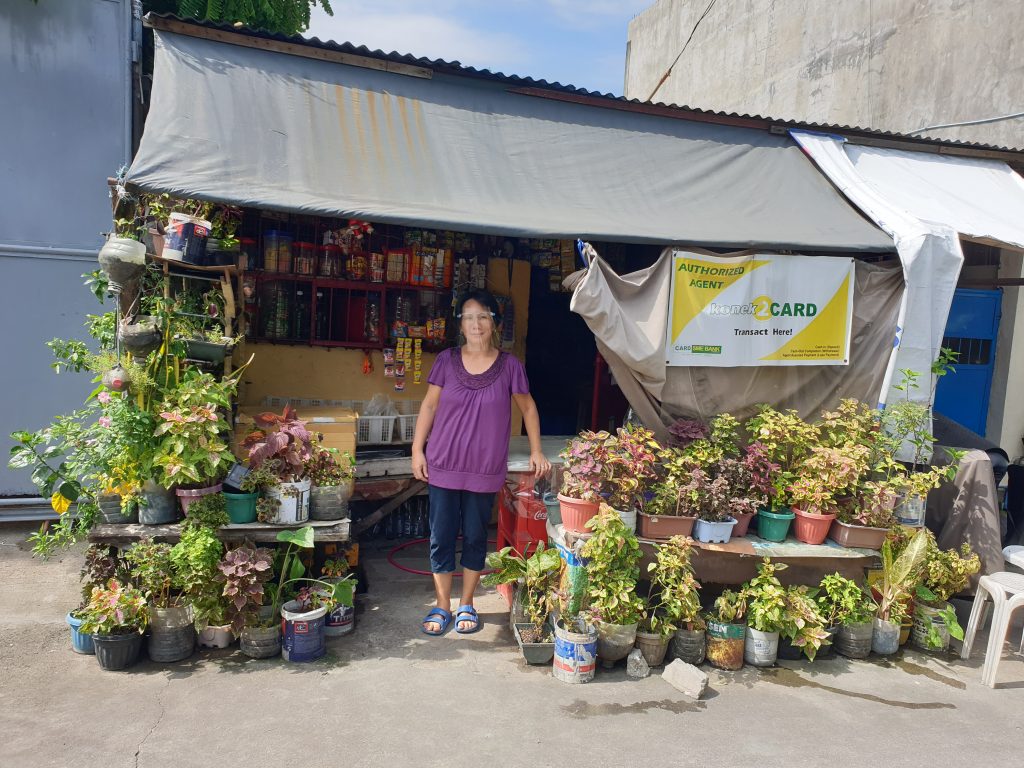 On February 2, 2021, the six members of the association, together with Marissa, were granted a re-loan so they were able to complete their weekly savings. Because of the assistance she received, she managed to grow her business, provide for her children's education, and sustain their daily needs. She also started saving for her family's future. She bought two motorcycles and a high-speed sewing machine to help her make clothes quickly for her family.
She stated that the SLP opened many doors for her. She was recognized for her voluntary participation in her municipality's Bantay Sunog Program, and recently signed a contract to be an authorized agent in a local savings bank.
Marissa was once stuck in the dilemma of how she could achieve greater things if she had not finished her studies. But life became her educator. She learned things she did not learn when she was at school—to persevere and remain dedicated to the path she has chosen. It made her realize that despite unfortunate circumstances, she should always find the lessons it implicates.
"What's worth learning in school?" many of us may ask. There is no concrete correct answer to this question, but one thing is for sure; your education will not define your destiny, but the things you are doing today. Just start now, take little steps on your own road of progress, and celebrate even your smallest winning achievements.
###