---
Programs and Projects
---
1. National Women's Month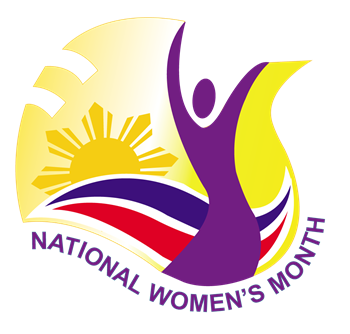 DSWD-NCR celebrates the National Women's Month from March 1-31 of every year in compliance to the following:
Proclamation No. 224 s. 1988 declaring the first week of March each year as Women's Week and March 8 as Women's Rights and International Peace Day;
Proclamation No. 227 s. 1988 providing for the observance of the Month of March as Women's Role in History Month; and
Republic Act (RA) 6949 s. 1990 declaring March 8 of every year as National Women's Day.
---
2. 18-Day Campaign to End Violence Against Women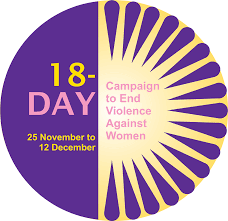 The DSWD joins the celebration of the 18-day campaign to END VAW. It is an 18-Day Activism Against Gender Violence and is an international campaign originating from the first Women's Global Leadership Institute sponsored by the Center for Women's Global Leadership (CWGL) at Rutgers University in 1991.
From November 25 to December 12 of every year, the Department is initiating a month-long series of activities to be participated in by its staff and partner intermediaries.
---
3. One Billion Rising
DSWD-NCR is actively participating in the One Billion Rising Dance Revolution during the Women's Month. It is a global campaign to end rape and sexual violence against women.
---
4. World Day Against Trafficking in Persons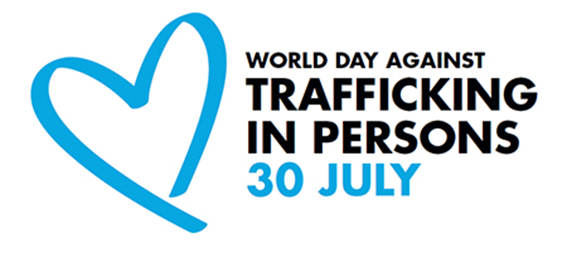 Every 30th of July, the Department conducts activities in the observance of the World Day Against Trafficking (WDAT) such as Advocacy Campaign, Coordination Meeting with Local Government Units, and Inter Agency Meetings among others.
---
5. Gender and Development (GAD)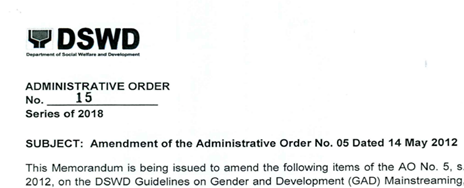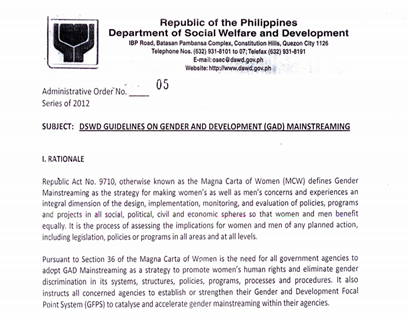 DSWD-NCR adopts DSWD's Administrative Order (AO) no. 5 entitled, "DSWD Guidelines on Gender and Development (GAD) mainstreaming" and AO no. 15 series of 2018 or the "Amendment of the AO no. 5″
---
6. Recovery and Reintegration Program for Trafficked Persons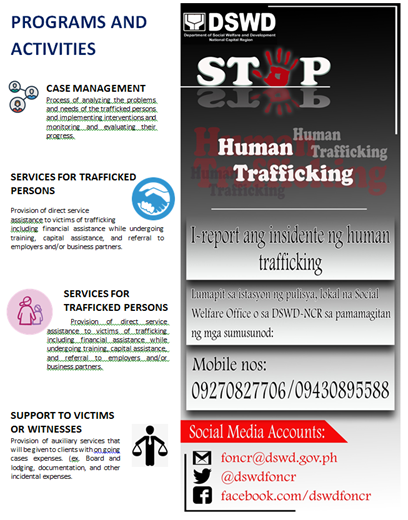 ---
Activities
---
1. Joining the Metro Manila Pride March every 29th of June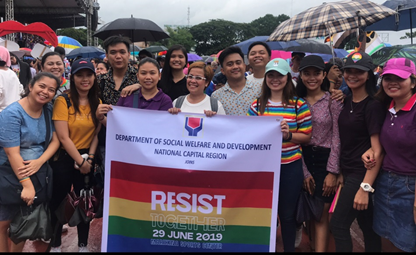 ---
2. MOVE DSWD NCR Federation Officer's Oath Taking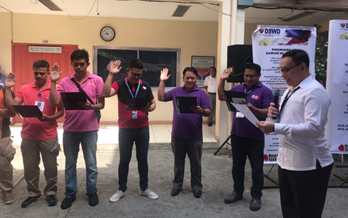 ---
3. KALIPI NCR Federation Orientation and Oath Taking of Officers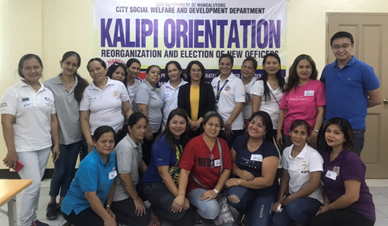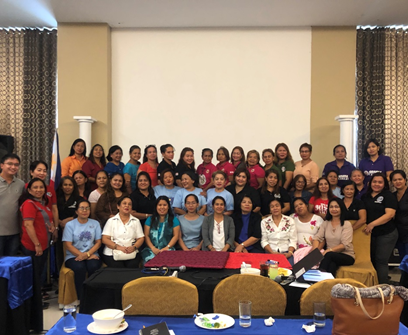 ---
4. RCAT VAWC ACP Committee Meeting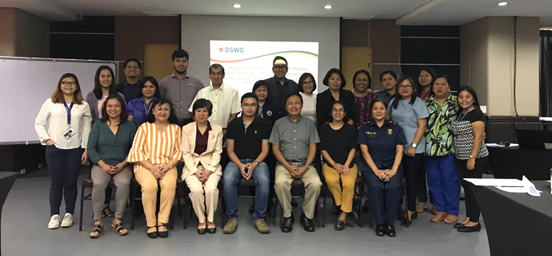 ---
Committees/Council Involvement
---
1. RCAT VAWC ACP
(Regional Committee on Against Trafficking Violence Against Women and their Children – Anti Child Pornography)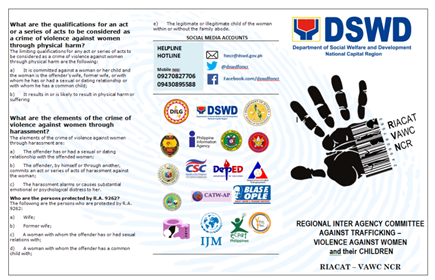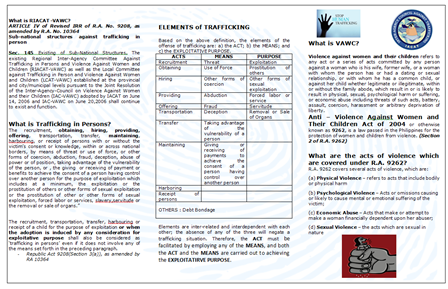 Chairperson – DSWD-NCR Regional Director
Regional Focal – SWS on Women and RRPTP Regional Focal
Council Secretariat – DSWD LED Secretariat
---
2. KALIPI-NCR FEDERATION
(KALIPUNAN NG LIPING PILIPINA –NCR Federation)
---
3. LCAT VAWC
(Local Council Against Trafficking Violence Against Women and Their Children)
---
4. MOVE- DSWD NCR FEDERATION
(Men Opposed to VAW Everywhere)
---
Program Focal (Social Welfare Specialist Group)
---
Miriam C. Navarro
Social Welfare Specialist on Women and Gender and Development
RRPTP Focal Person
---
John B. Fernandez Jr.
DSWD – NCR Led Secretariat
(RCAT VAWC ACP )
---
Elaine M. Satira
SWO II – Recovery and Reintegration Program for Trafficked Person