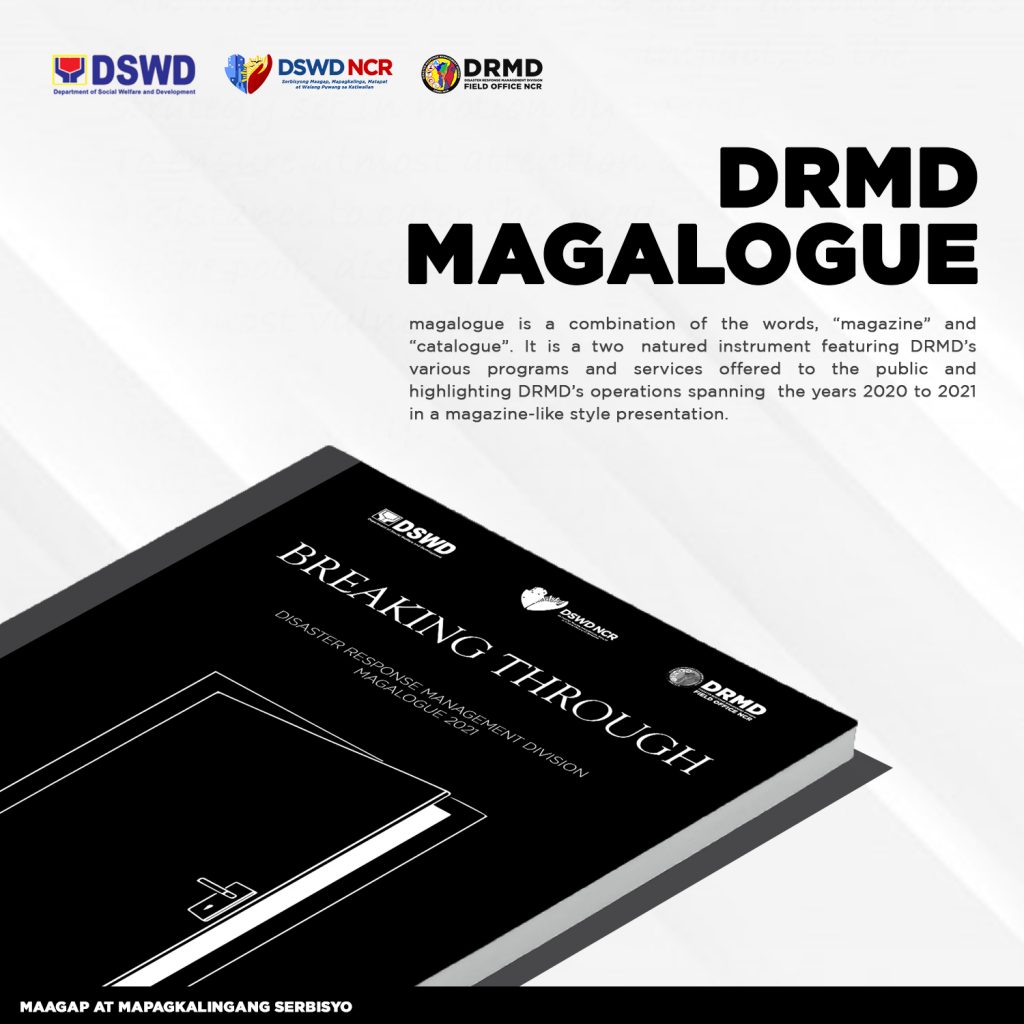 "DRMD MAGALOGUE 2021"
The Disaster Response Management Division (DRMD) Magalogue is the first of its kind. It is a by-product of the initiative to showcase the programs and services, which the Field Office–National Capital Region, through the DRMD, are mandated to implement. It is also designed to evince the experiences of DRMD in disaster response operations.
As can be gleaned from its name, this magalogue is a combination of the words, "magazine" and "catalogue". It is a two-natured instrument featuring DRMD's various programs and services offered to the public and highlighting DRMD's operations spanning the years 2020 to 2021 in a magazine-like style presentation.
Read more here: DRMD Magalogue 2021 – "Breaking Through"