The sacrifice and death of Jesu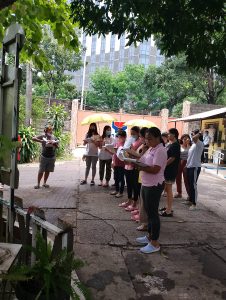 s of Nazareth are one of the essences of Christianity. Millions of Roman Catholics all over the world observe the Lenten season as part of their devotion that commemorates Jesus Christ's last day on Earth as a man. From pilgrims to contrition and repentance, Catholics have various ways of observing the holy week.
         As a center committed in providing culturally sensitive services, Marillac Hills is evident in giving opportunities for Catholic residents to observe and practice religious activities. Homelife Services headed by Miss Myra Cruz, supervisor, and Miss Fe Constante houseparent led the week-long undertaking of the Lenten season.
         In observance of the holy week, selected residents presented to each dorm for the station of the cross. The first station is located at the entrance of Marillac Hills, followed by the stations situated at the dorms of the residents and services buildings such as the Productivity Building, Dietary, Medical and Homelife, and Psychological Service office. The exertion of the event ended at the central lawn/covered court where the devotees prayed the rosary.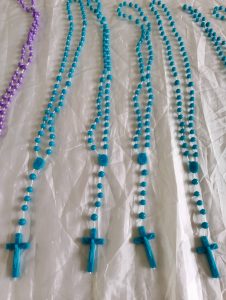 The perpetual chanting of reading the Passion of the Christ was participated by the selected residents representing each dorm. The said activity started at 3 o'clock in the afternoon of April 12 and lasted until April 13, 2022. Ginger tea, hot chocolate, rice porridge, and pandesal were served to keep the participants up and active.
        Ms. Maria Victoria Ocquias facilitated the Good Friday Fellowship; The Seven Last Words of Jesus on the Cross and Easter Sunday Fellowship (Praise and Worship Event) which was joined by the residents of Marillac Hills.
            Furthermore, residents also have had the opportunity to watch the movies Passion of the Christ and Jesus Christ Superstar to conceive and appreciate Christ's sacrifice.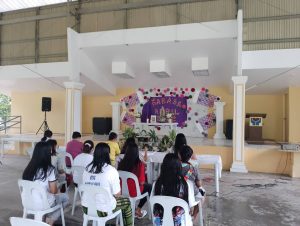 Spirituality plays a big part in someone's resiliency to easily cope with the changes in their lives. With this, Marillac Hills truly made an impact on the rehabilitation of the residents under its care by providing worthy activities.