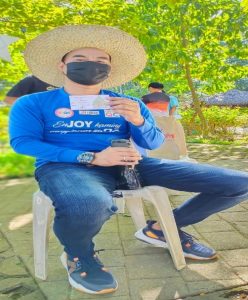 "There's always a rainbow at the end of every rain" – An old saying represents the success in every struggle we face in life, challenges that help us grow and be prepared for the bigger picture, and opportunities.
            Youngest among the six (6) siblings and raised by a fisherman, Vencent Lumalang Maac started his journey in Marinduque where he began to reach his dreams. Like every other child who was raised in a simple life, Vencent dream of changing his fate and elevate the socioeconomic status of their life by starting to work at a very young age. However, due to the hardships faced by his family, Vencent decided to try his luck and move to Manila to find a more challenging and high-paying job.
         Vencent stayed in Manila with the help of his aunt and worked as a machine operator for more than a year. But with his strong dedication to fulfilling his dreams, Vencent continued his studies and completed a vocational course in Technical Education and Skills Development Authority (TESDA) in Electrical Installation and Maintenance. Through the help of his acquired skills, Vencent had a chance to work in different companies. Yet, with his unstable job and insufficient salary by working in several companies, Vencent experienced a hard time saving for his family. He endured numerous setbacks from his experiences but it did not stop him from chasing his dreams in life.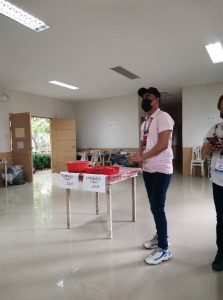 In 2017, the Philippine Air Lines had an urgent need for manpower services which in the same year Vencent was admitted to Rehabilitation Sheltered Workshop (RSW). Vencent was considered a dependent through her aunt Daisy Lumalang who's a longtime client of the center. The young aspirant was assigned to the Sky Kitchen of Philippine Airlines where he worked as a delivery helper and a food sorter.
       As the season change, people may also experience a different season in their lives. The rainy season in Vencent's journey started when the COVID-19 pandemic happened, which affects his job as everyone else encountered. Despite the difficult situation that happened because of the global spread of COVID-19, Rehabilitation Sheltered Workshop (RSW) continues its programs and services in providing assistance and support to its clients with the cooperation and partnership of the Local and National Government. The Quezon City Public Employment Service Office (PESO) and TESDA, contribute the most to Vencent's inclusive growth and development to achieve and reach his success.
     Training facilitated by TESDA together with the Quezon City PESO was conducted to educate the community about the benefits and opportunities obtainable in Organic and Agricultural Production (OAP). Vencent was one of the chosen volunteers to be part of the program called Urban Gardening which became the starting point of his fruitful career. He was later on assigned as one of the leaders of the Quezon City Government program called Emergency Employment. The good leadership he showed in facilitating the said program carried him to become the president of the workers association called RSW Urban Gardeners accredited by DOLE in partnership with PESO-QC. With his dedication and passion for his craft, he was able to receive his National Certificate II (NC II) for completing the said training program.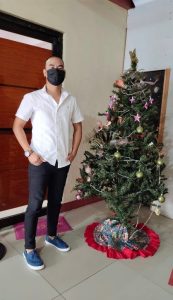 The sun continues to shine on him as he was appointed as the focal person of Quezon City District 3 Urban Gardening vis-à-vis Community Development Assistant. At present, Vencent facilitates seminars and training about urban gardening as well as promotes various programs under Quezon City Government.
Success never comes easy, Vencent's journey taught us to work harder each day to reach our goals in life. He also strides to success in fulfilling his dreams.
"Before the reward, there must be labor. You plant before you harvest. You sow in tears before you reap joy."
-Ralph Ransom