The National Vocational Rehabilitation Center (NVRC), DSWDs' non-residential care and training facility for Persons with Disability, in partnership with the Bureau of Fire Protection (BFP), conducted its annual Fire Safety Drill on March 24, 2023.
With the theme "Sa Pag-Iwas ng Sunog Hindi Ka Nag-Iisa" the fire drill in a training center like the NVRC is one of the ways in which DSWD and BFP show commitment to the advocacy of promoting disaster risk reduction in the country. BFP representatives headed by SFO2 Sancel Desiree C. Panganiban and FO2 Narc Arvynne C. Advincula, RN, EMT-B provided orientation to the clients to impact basic knowledge on the nature and behavior of fire during an emergency, hence to be familiar with the proper response procedures. This will also help increase awareness of fire safety and be more prepared in case of a fire incident.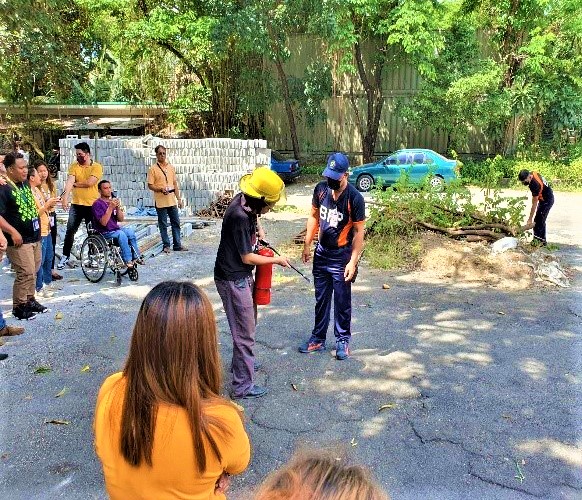 Participated by more than 100 clients and 50 employees within NVRC Compound, the fire drill is one of the highlights of the celebration of Fire Prevention Month 2023 by both NVRC and BFP. The clients and staff demonstrated their knowledge of the evacuation drill while BFP personnel demonstrated fire-fighting skills with the use of fire extinguishers and fire hoses. This activity provided valuable information to clients and staff on Fire Prevention and things to do in times of crisis.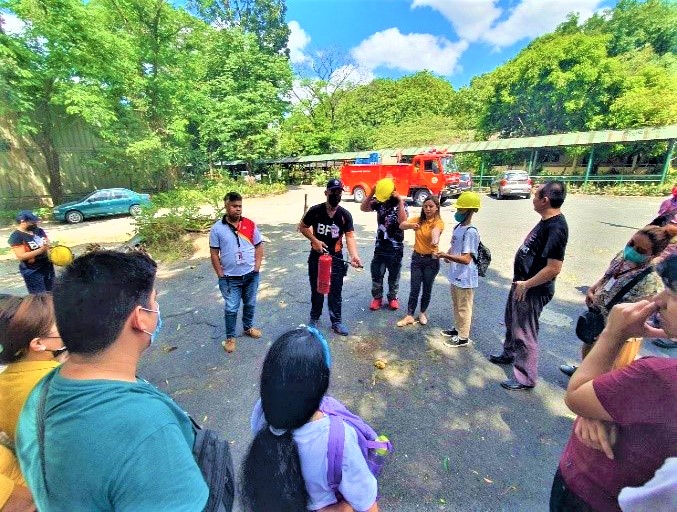 Staff from various offices such as NVRC, RSW, 4Ps' & Cash Grant Unit were present during the lecture. Ms. Maria Liza F. Mahinay, Training Center Superintendent II extends her thankfulness for the knowledge imparted to the staff and residents of the facility. She commends the BFP for sharing informative and useful information during emergency situations.
The Department strengthens its partnership with other government agencies to ensure the safety of its clients. ###