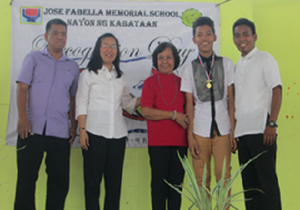 Outstanding residents of Nayon ng Kabataan received awards during its recent recognition day at Jose Fabella Memorial School, Special Education School under the supervision of the center.
Some 93 children were enrolled in academic year 2013 – 2014. Others who excelled in academics were given a chance to compete with other schools.
Ms. Olivia L. Pagurayan, principal, congratulated them for their achievements and challenged them to continue what they have started at Nayon ng Kabataan, to fulfill their dreams.The teachers and staff of the center were also acknowledged for their dedication 0to ensure that the students/residents would be able to acquire new knowledge and skills.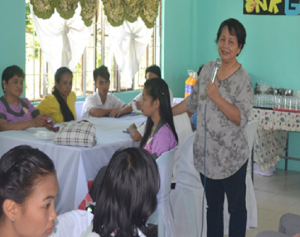 Ms. Asuncion Flores, Center Head, reminded the graduates about the three essential elements to obtain a successful life.
"First, follow God, for He has already planned out your future. Second, follow your heart. Whatever you do in life, develop an understanding heart and a discerning spirit. Third, follow your dream. Pursue your aspirations with faith and dedication. Whatever you decide to do in life, use your God-given gifts and talents, for a fulfilled dream brings great rewards." Flores proudly stated.
The center will continue to support the efforts of the students  to achieve such recognition, also to serve as an inspiration to other students to always aim for the best. ###