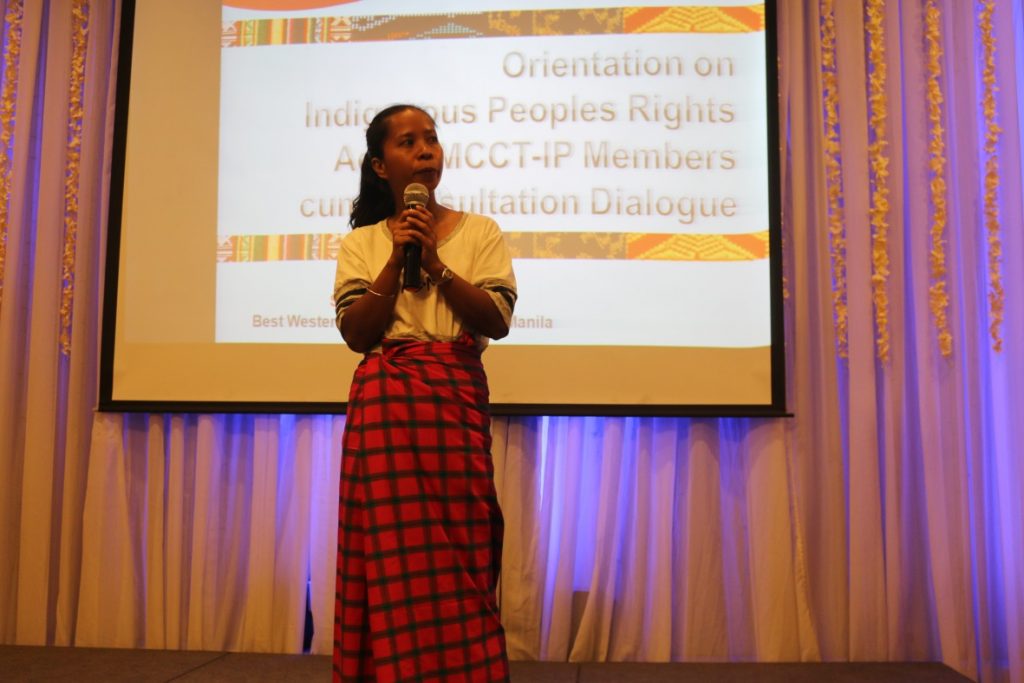 An old saying goes: "A journey of a thousand miles begins with a single step." Aisha Salombata Sabral, who hails from Lamitan Basilan and is a member of the Sama-Badjao tribe, knew she had to gather up the courage to begin her journey towards a better life.
Aisha was born in Basilan on 1987. She describes her life in her hometown as quiet yet content. They lived in a house made of light materials which is located in the middle of the sea and traveled through Vintas. She was raised inthe traditional way of the Sama-Badjaos.
During her childhood, she recalls her parents sold fish either house-to-house and sometimes in the wet market to sustain their daily basic needs. While it was simple, she remembers her life during these times as blissful.
But it all changed on 1998, when armed conflict started in Mindanao. Her family was caught in the crossfires of Basilan. Due to the dir and dangerous situation in their hometown, their family decided to go to Manila to find better fortune. She was only 12 years old then.
However, contrary to their expectations, their living conditions in Manila was miserable. Without a place to stay, they resided at the Baywalk strip. She deems it her most unforgettable experience in her life. In order to survive, her family had to ask for alms. "Lagi po kami namamalimos at nanghihingi ng pera kung kani-kanino," she recalls.
When she had children, they were forced to still live in the streets. Her children were frequently sick due to their living conditions; they inhaled all the dirt and pollution. They slept on laid out cardboard boxes. There were also times they had to wake-up early in the morning because the place they stayed at for the night were restricted for illegal dwellers like them. "Awang-awa po ako sa sarili ko dahil pinagtatabuyan po kami at wala kaming magawa, " she said.
She also shared that she brought along her daughter while asking for alms on jeepneys in Burgos Kalayaan area in Makati City. She wanted a better life for her family but she did not know of any other way to improve their lives.
This all changed when they were interviewed and were registered in the Modified Conditional Cash Transfer for Homeless Families (MCCT-HSF) under the Pantawid Pamilyang Pilipino Program.
The Sabral family was registered under the MCCT-HSF Program on April 15, 2015. They bagan receiving provisions on Alternative Family Home (AFH) and other Social Service Interventions depending on their need. She was also recommended to work as a Street Assistant last October to December of the previous year. She was described as a good worker who did her job well and delivered reports on time. Currently, she is a Day Care Asssitant at Barangay 704, endorsed to Capital Assistance under LGU fund and Livelihood assistance under Heleos Foundation which was tapped as partner by the undersigned. Meanwhile, her husband Allan Sabral, is selling hand-made accessories.
At present, the family is still maintaining their AFH and continuously supports her children andhas been compliant to all conditionalities. Aisha has also represented the IP sector in various activities such as PLs trainings, IP Forum and other IP activities. She is an active parent leader to her members. She has talked and shared her story to all other IPs and Non-IP leaders and has touched their hearts too.
She hopes her story will be an inspiration to other IPs like her. She also expressed her gratitude to the Pantawid Pamilyang Pilipino Program, which has helped her to reach the good place where she is now.