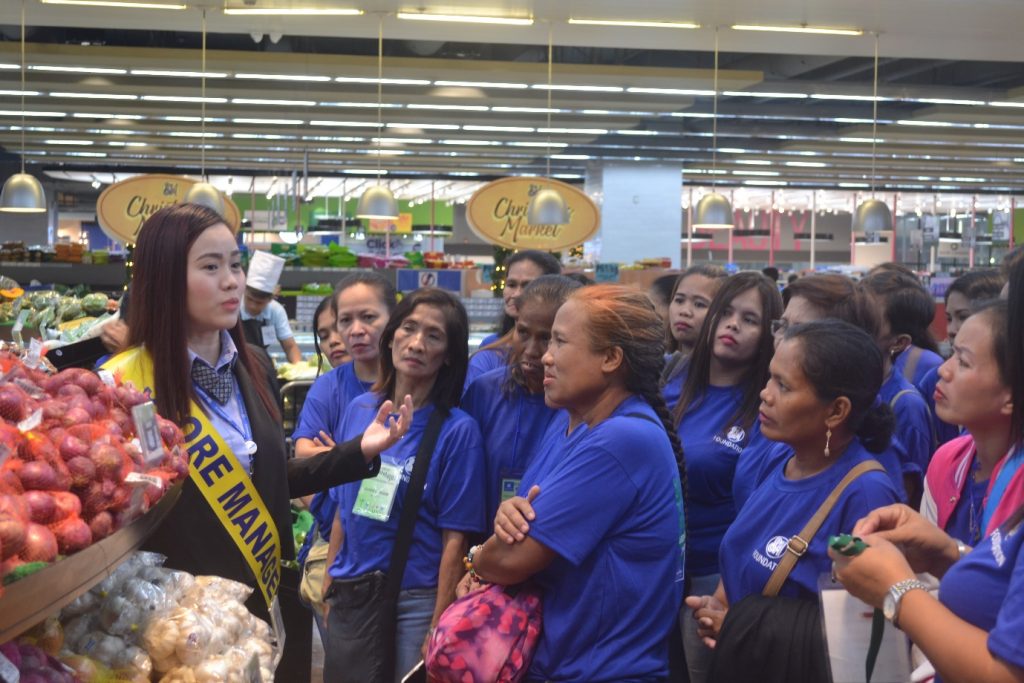 The participants of the 184th Batch of the "Kabalikat sa Kabuhayan" Urban Farmers' Training Program marked the end of their training with a Harvest Festival and Graduation ceremony on November 20-21, 2018 in Taguig City.
The 155 participants of the Kabalikat sa Kabuhayan (KSK) program were taught various methods in urban and containerized gardening to provide healthy and sustainable food sources for their families and their community in an intensive training course which spans twelve weeks. During this period, KSK participants were taught to maximize the spaces they have in their homes and backyards to grow their own gardens.
The KSK participants welcomed the stakeholders at their garden site located in Barangay Bagumbayan, Taguig City for the celebration of the Harvest Festival. During the event, the participants showcased their bountiful gardens by touring the guests through the site and by creating delicious dishes using the herbs and vegetables that they harvested. The fun-filled celebration was rounded out with dance performances and games hosted by SM.
The participants arrived bright and early the following day to take part in a market tour at SM Aura. During the tour, Ms. Shane Hermogenes – the Supermarket Manager of SM Aura showcased the various produce offered in the market. Afterwards, the graduation ceremony was held at the Samsung Hall wherein the participants were awarded their certificate of completion and presented their sustainability plan for their gardens.
The Kabalikat sa Kabuhayan Batch 184 is the last graduating batch of urban farmers for the National Capital Region this 2018. The training program is conducted by the SM Foundation, in coordination with the Department of Social Welfare and Development – National Capital Region, the Department of Agriculture, MacPlas Academy and the Local Government of Taguig. ###