January 18, 2019 was another day to celebrate the existence of the institution to each resident at the Haven for Children. This day marked a momentous milestone as the Center reached its 15 years of providing healing and empowerment to former street children 13 years old and below who are exposed and recovering from substance abuse.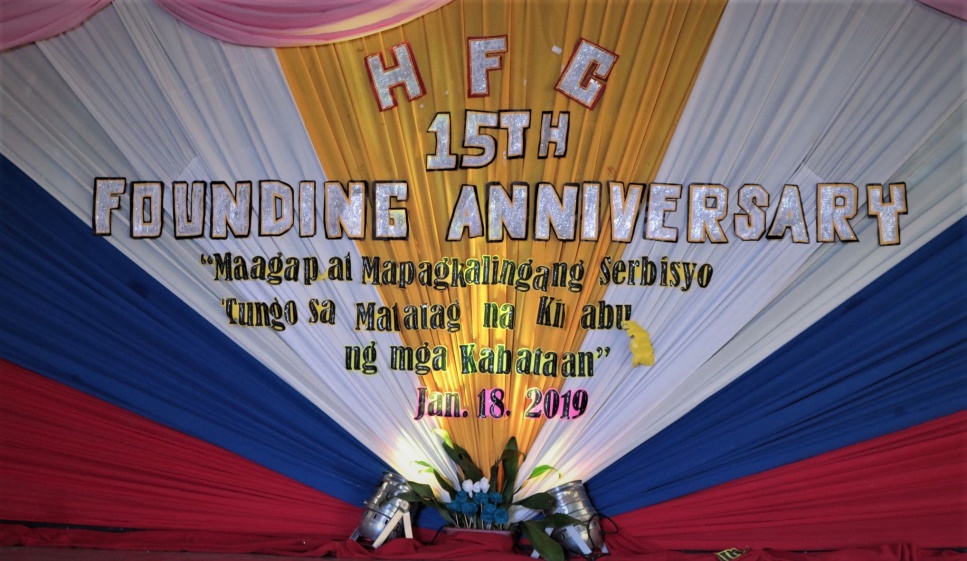 Officer-In-Charge Ms. Catherine Taleño welcomed the guests, sponsors, Center's staff and most especially, the children, by sharing the theme, "Maagap at Mapagkalingang Serbisyo tungo sa Matatag na kinabukasan ng mga Kabataan".
As the program continues, Mr. Benedict R. Son, a former Haven for Children resident shared his heart-warming success story. He was a street dweller, scavenger and a child with lots of vices. He was reached-out and brought to the Center and was given hope to change his life in order to achieve his dreams. He was separated from his parents and siblings when their house was struck by fire. Ben also confessed on his hardships and struggles upon starting his new life inside the institution. He never wanted to study and even show his rude attitude towards his co-residents and his social workers however; the center's staff never stops caring about him and always ensure that he feels the utmost love and belonging. That is the time that Ben learned to value the people around him. Endless gratitude to his teachers, medical staff, house parents and social workers was offered by Ben.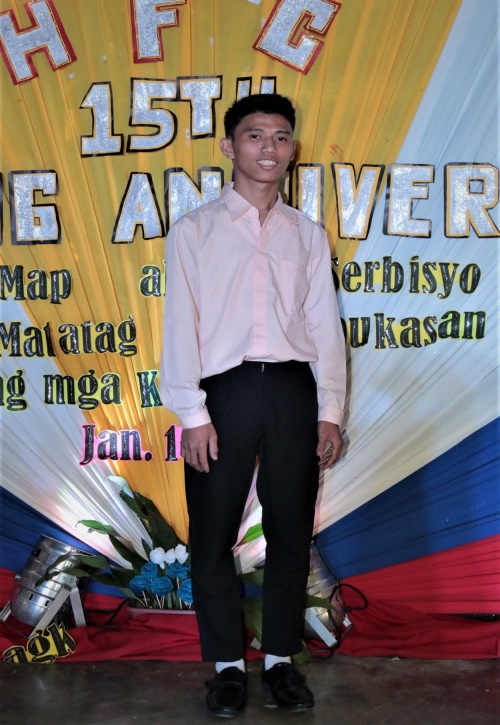 Ben finally realized that he wanted to pursue his dreams and continue his secondary studies under the Alternative Learning System (ALS). He practiced welding in guidance and support from the Brothers of Christ of Banneux, Incorporated, one of HFC's partner/donor. With his skills and talent, he was given the TESDA National Certificate for Shielded Metal Arc Welding.
"Haven for children would not be successful in carrying out its mandate without the undying support of our dear partners and sponsors who always share their blessings to our children," Taleño said after the plaques of appreciation were awarded to all the partners such as BPI-Alabang Muntinlupa, De La Salle Zobel, JCI Alabang, Jose Fabella Memorial School, Rotary Club of Manila, Catholic Women's League, Victory Church, UST- JHS and among others.
Shortly after recognizing the partners, the center's staff were also awarded for their hard work, dedication and commitment in providing efficient and responsible service to the children. Some of the awards include Best MOA staff, Houseparent of the Year, Best Admin staff, Best Technical staff, Best Social Worker, Best Supervisor, Best Special Education Teacher and Best Security Guard.
The program ended with the intermission/song number sang by the children from Haven for Children to show how grateful they are to the institution, donors and partners who gave them light to start anew. As they pass through their journey, they gave their full commitment to study hard to fulfil their dreams and be the person they want to be.
Truly, Haven for Children is a home of dreams and hope for the children.###