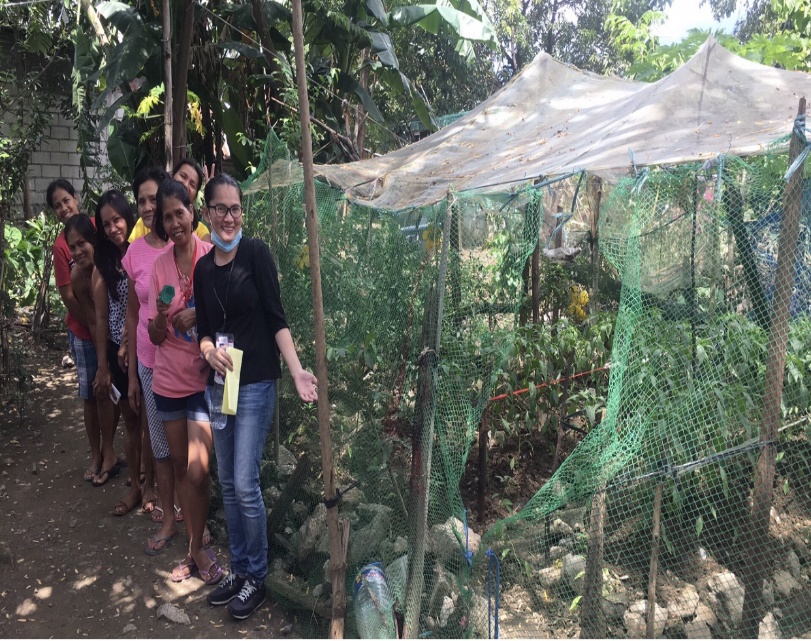 "If you want to be happy for a lifetime, be a gardener." This quote may relate to the feelings of Pantawid Pamilya Parent Group named Tulip which has 28 members who were involved in Urban Gardening at Gulod Novaliches, Quezon City. The group felt overwhelming happiness every time they visit or monitor their plants which they treated like their children. This worthwhile activity started in 2017 and until today, with pride, they manage to maintain their sanctuary. Most of their insets are chili and eggplants. The Tulip Parent Group decided to sell their harvested chili which gave income to the group members. This day to day activity is considered a blessing to them as it became sources of income as well as food for their family.
In two years of the garden's development, the Tulip group encountered challenges especially during rainy season which almost ruined all their plants. They just motivated each other that they will get through this as these are all part of the farmers' journey. Despite of this challenge, they continuously do their passion and devoted more time and effort to make their "haven" as one of the best urban gardens in Quezon City.
"Who said it is impossible to plant in the Urban Area? Urban Gardening is possible and it can be established if you are willing to give yourself and be patient enough to take good care of your plants like your own children. Surely, it will lead to positive results," said by the members of Tulip Parent Group.
These lines describe how a vision can be realized through the active participation and dedication of the members of the community as shown by the Tulip Parent Group. ###