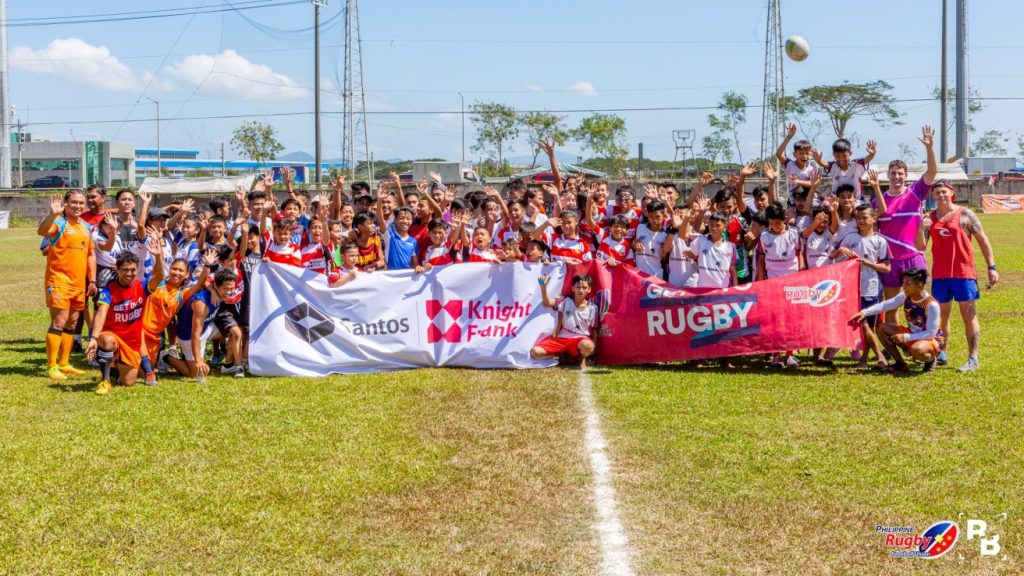 The Haven for Children joined in the celebration of the "Santos Frank Get into Rugby Junior Touch Rugby Festival" by participating in the activities last February 9,2019 held at Southern Plains. Canlubang Laguna, Tuloy Foundations, Parañaque Eagles, Tuloy sa Don Bosco and Santos Frank Knight Mavericks also joined the activity.
Touch Rugby refers to games derived from rugby football in which the players do not tackle each other instead touch their opponents using their hands on any part of the body, clothes or even the ball. A formal, competitive variety known as touch developed from rugby league and now exists as sport in its own right. In addition, touch rugby games are played as training activities for rugby league union, a safer variant of rugby, particularly in schools and junior clubs and as informal social sport.
Touch rugby was introduced by the well-known group Philippine Rugby Football union Inc. Since then, the game became popular to the residents of Haven for Children wherein the children enjoyed and loved playing the game. The sport helps build the children's self-esteem, increase their socialization skills, communication skills, teamwork and their leadership skills.
The children gained experiences which are precious than the prize they received.
####