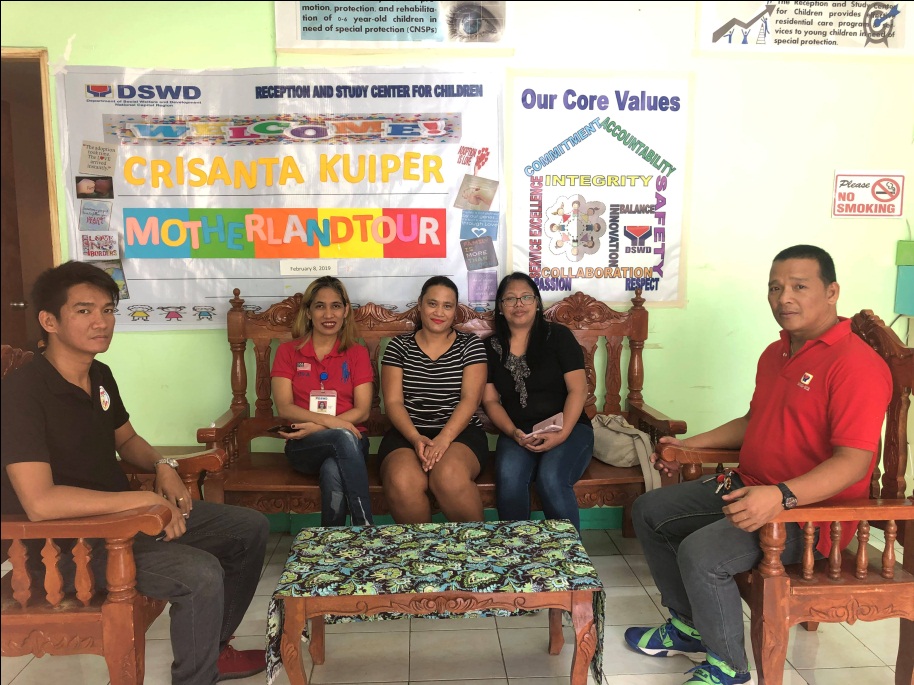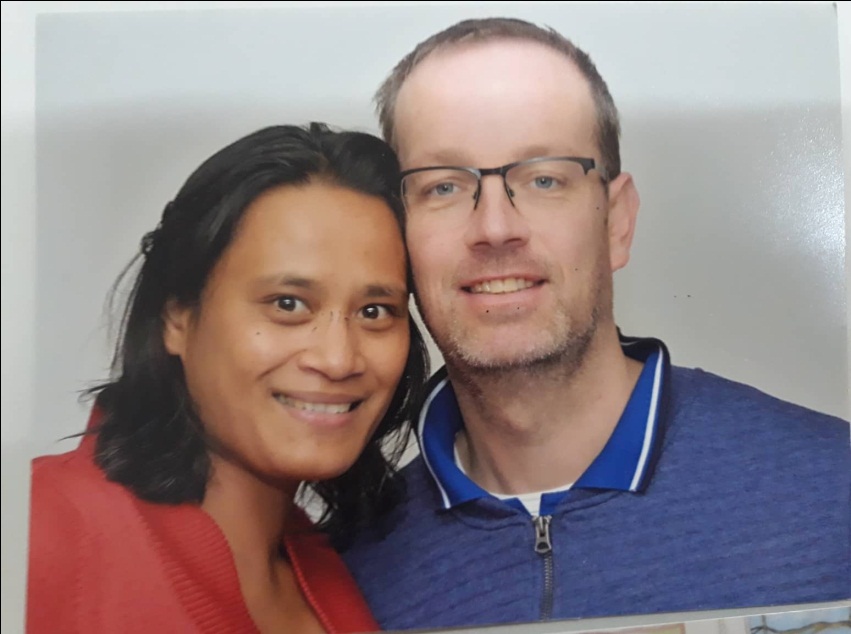 Crisanta Villamor, fondly called as "Tinay", was born on July 11, 1976. She was brought into Reception and Study Center for Children (RSCC) last September 23, 1976 through the referral of Jose Fabella Memorial Hospital. As per records from the hospital, a few hours after giving birth, her mother, Virginia Villamor, left her. She was then adopted in 1977 by a Dutch Family and grew up in a small village in the East of Netherlands near Germany. Her adoptive parents have biological children whom she treated as her own brothers and sisters. She's currently living in Amsterdam, Netherlands and is currently working at their Local Government as a Communication Advisor. At the age of 25, Crisanta got married to a Dutch named Frans, and they are now blessed with three (3) sons, namely Milo, Kian and Quiten. They are now Tinays' rays of sunshine.
In 2012, Crisanta came back to Philippines to look for her biological family but at no luck, she was not able to find any lead on their whereabouts. In 2017, she visited the Philippines again and went to Reception and Study Center for Children, her first home. She was so happy seeing the nursery for the first time and became so emotional. She was even more excited to see her Case Study Report. Based on the records, a man came when she was born who persistently wanted to get her in custody, but the hospital staff preferred to entrust her under the care of Manila City Social Welfare and Development Office and later endorsed to the RSCC. The man was Mr. Alberto, whom Tinay, with her strong instincts, believed to be his father. Unfortunately, Tinay found out that Mr. Alberto passed away two (2) years ago. On February 8, 2019, Crisanta came back in the Philippines and visited the RSCC again. She's still holding a strong hope in getting a chance to know and meet her biological mother.
Crisanta "Tinay" Villamor Kuiper de Vries, at 43, is happily married with a very loving family. She is very thankful to the Department for being one of the many children who were left behind, abandoned and neglected, but have found their new home, had a good life, and a better future through the Department's programs and services.
Reception and Study Center for Children is a residential care facility managed by DSWD-NCR, which caters to 0-6 year-old children who are abandoned and deprived of parental care and support. The children under RSCC are being provided with temporary care, custody, or alternative family care service. ###