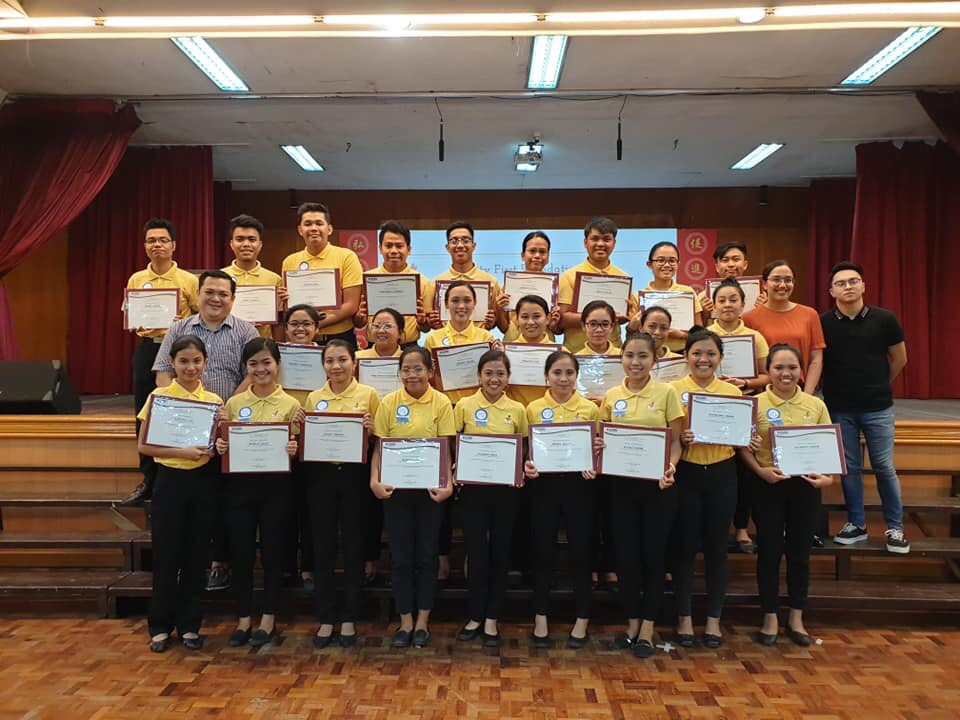 April 7, 2019 marked another success for Pantawid Pamilyang Pilipino Program (Pantawid Pamilya) and Charity First Foundation, Inc., as 27 Pantawid Pamilya beneficiaries graduated from their respective universities. Four (4) of them graduated with Latin Honors (Cum Laude) and three (3) of them graduated with distinction as Dean's Listers. Charity First Foundation has been a partner of Pantawid Pamilya since 2015. Currently, we have 54 scholars and have produced 50 graduates since 2016. This year's annual recognition day was held at the Philippine Institute of Quezon City.
Charity First Foundation, Inc. provides scholarship grants to financially indigent, yet well deserving college students, as they believe that education is the basic foundation of an individual's path towards self-respect and self-reliance as well as an important factor towards alleviating the problems caused by poverty.
Yearly, the DSWD-NCR through Pantawid Pamilya sends their beneficiaries to apply for scholarship grants offered by the foundation. All Pantawid Pamilya beneficiaries undergo a thorough screening process based on the standards set by the Charity First Foundation. Once accepted as a Charity First Scholar, Pantawid Pamilya beneficiaries must abide the rules and regulations of the foundation for them to maintain their scholarship.
Pantawid Pamilyang Pilipino Program is a Conditional Cash Transfer (CCT) program of the government designed for poverty reduction, social protection, and development strategy. Pantawid Pamilya and Charity First Foundation, Inc. share the same goal on social development, which is to break the inter-generational cycle of poverty through investment in human capital. ###