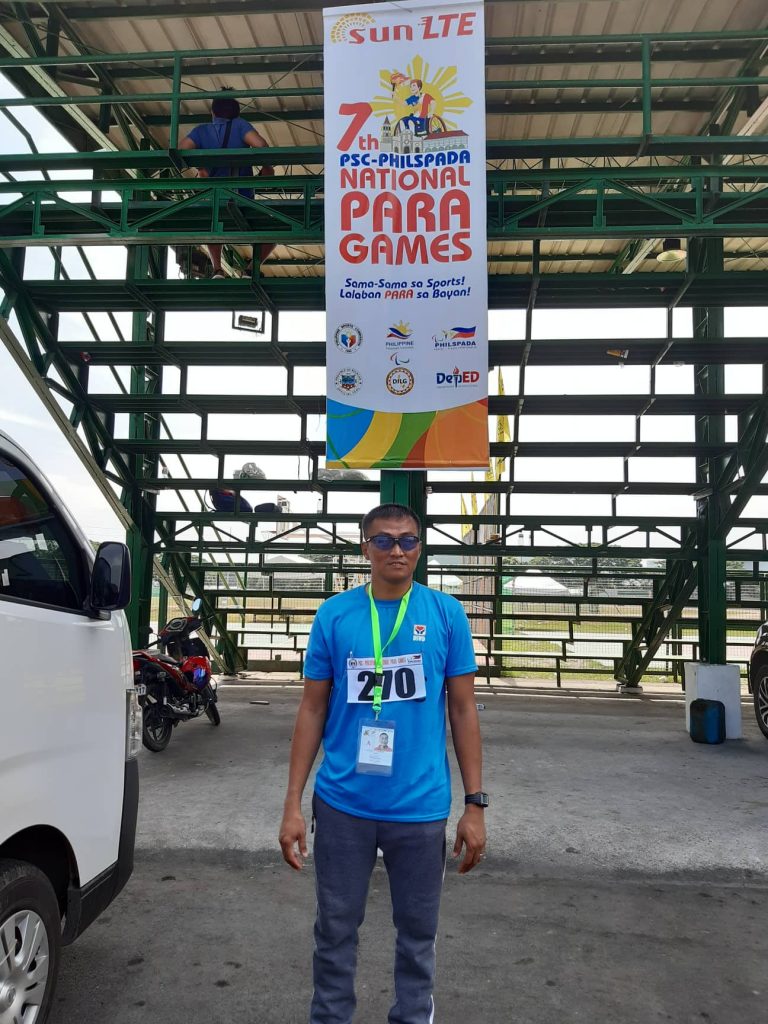 Vincent Lubaton, a dreamer from Caloocan City, successfully completed his training at the National Vocational Rehabilitation Center (NVRC) on March 5, 2019. He came to the center with full of hope and determination as he rose from his darkest days.
Growing up, it was hard for Vincent to accept his family situation because of his parents' unfortunate separation. At the age of 13, Vincent stayed with his relatives and venture to different jobs to support his study. He finished secondary level of education with his own effort. He pursued College but forced to stop because of financial difficulties.
To support his daily subsistence, Vincent worked as a Truck helper in Manila where he met the woman he wishes to marry, Rosalyn Aligarbes, a house helper at the company. Vincent and Rosalyn lived together and were blessed with a son whom they named, John Vincent Lubaton. For quite sometime, they lived a simple and happy life. However, the happiness was replaced with sadness as they encountered the most tremendous challenge in their family life.
In 2014, Vincent was diagnosed with Stevens-Johnson syndrome, a rare and serious disorder of the skin and mucous membrane that caused eye inflammation which led to his blindness. Because of this mishap, Vincent's wife left him and he chose to live with his mother. He suffered depression and lost his confidence but through his mother, relatives and huge faith in God, his hope for a better and brighter future returned. He also turned negative things and occurrences in his life into positive outlook. Vincent started to have a regular checkup and medication at the Philippine General Hospital as he is eager to improve his condition to continue in order to find light amidst darkness. DSWD Crisis Intervention Unit has been an active support system of Vincent as he regularly availed the medical assistance of the program.
Through a good friend, Vincent learned about the programs and services of the National Vocational Rehabilitation Center (NVRC). He came to know that the government does not only provide immediate assistance to the individuals in crisis situation but there is a long-term assistance that is provided for the differently-abled.
He started his training on Massage Therapy on March 5, 2018 wherein he showed positive behaviors and satisfactory performance. After a year, he successfully finished his training which made him a Massage Therapist in a Visual Massage Clinic. He underwent On- The Job- training and earned enough money to sustain his daily needs. He also registered in the Social Security System and pay the annual contribution amounting to P3, 600 for his future pension.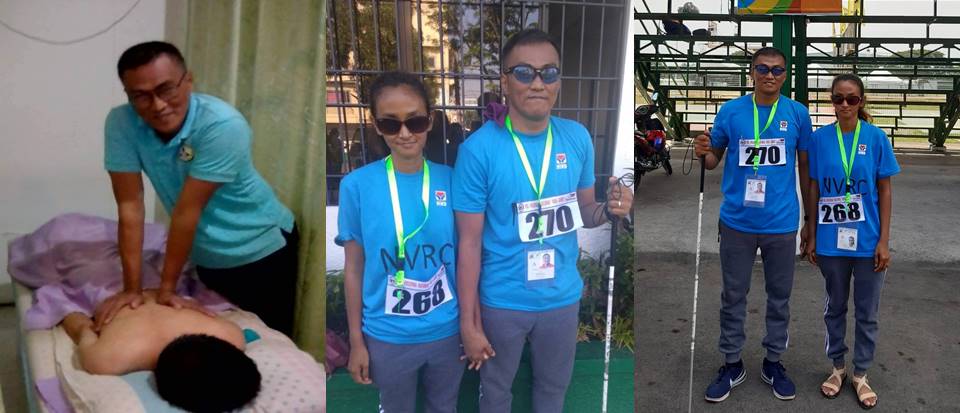 Vincent has gained a lot of friends and his workplace became his second home. After long way of searching, he is very thankful as the Center also paved way for him to meet his fiancé, Rochelle Borlagdan, a co- trainee at NVRC. He happily pronounced their plan of getting married by June or July of 2019 which is a dream come true for Vincent.
Apart from the excellent work performance, he also managed to actively participate at the 7th Philippine Paralympic Committee-Philippine Sports Association for the Differently-Abled (PSC-PHILSPADA). Vincent joined the Javelin throw competition on May 26 to 31, 2019 at Malolos Bulacan Sports Complex.
Today, Vincent is looking forward to inspire more differently-abled through sharing his story and hopefully, changing their perspectives to aspire for a brighter future.
National Vocational Rehabilitation Center (NVRC) is a non-residential institution that provides training and rehabilitation programs and services to persons with disabilities and special groups, including the elderly and dependent of PWDs. It is located at J.P Burgos Street, Project 4, Quezon City. ###