"Success is a series of small wins."
– Glenda A. Rieza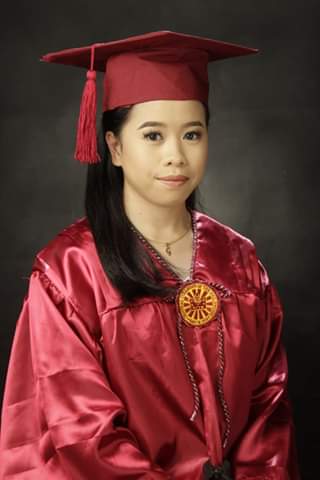 We, Filipinos see education as a way to break free from the bars of poverty; that the lessons we learned in and out of school will equip and prepare us for our future. Glenda A. Rieza of Barangay Santolan, Pasig City is one of the Filipinos who believe in the power of education. She is an outstanding student of Central Colleges of the Philippines gaining a General Weighted Average of 96%. She is motivated to be an achiever not just because of the career path she wants to take but most especially, she is looking forward to help her family rise from poverty and eventually, achieve a better future for them.
Her journey is a series of struggles and success. It is quite an unfortunate circumstance for her as she battles against leukaemia. In 2007, she was diagnosed with chronic leukaemia, a disease which threatens the blood systems of one's body. Since then, her family succumbed with thoughts of losing her at a very young age. But that did not stop her from becoming an honor student. Her dream of a better future for her family is far bigger than her disease. She is determined to chase her dreams regardless of the challenges that she is facing.
While making her way to the top, she decided to keep her disease confidential to avoid sympathies from the people around. She wanted to be an achiever in a fair way, to show that she can endure her personal struggles and at the same time, become one of the top performing students in their class. With vigor and rigor, she was able to gain achievements and recognitions from her teachers and school officials. Her perseverance paid off and she became an academic achiever.
Leukaemia is a disease that requires constant maintenance which her family attends together with her other necessities. She is really blessed to have a family who has her back whom she considers as source of strength to go through every day. Her mother, Elsa works as a tailor and her father, Hernando works as a carpenter. Their meager income is solely the source of her medical needs along with the support of the Department of Social Welfare and Development, Philippine Children Medical Center, The Organized Assistance to Treatment and Healthcare Solutions Society, and the Local Government.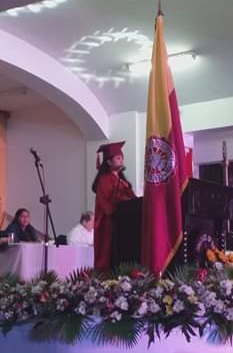 At first, the assistance they are receiving is more than enough to sustain her medications however, due to the increasing cost of the medicines needed, it became a challenge for the family financially. One could say that her case is a miracle for they were able to make both ends meet. Considering her condition, she was able to graduate with flying colors.
The Pantawid Pamilyang Pilipino Program is a great help for the family in facing the difficult situations they are confronted with. Through the cash grants, they were able to provide the family's daily needs and at the same time, attend to her medical concerns. Their engagement with the Program links them to receive assistance from other programs that the Department is providing particularly, the medical assistance from the Crisis Intervention Unit. The Family Development Sessions became vital in their journey these make their family resilient in facing all these challenges.
Today, Glenda is still needing a lot of support as she combats leukaemia. With a brave heart, she is certain that they will continuously fight to win over this biggest challenge. She believes that her disease is not a hindrance which will prevent her from achieving her dreams. After all, hope shines brightest during the darkest days. ###