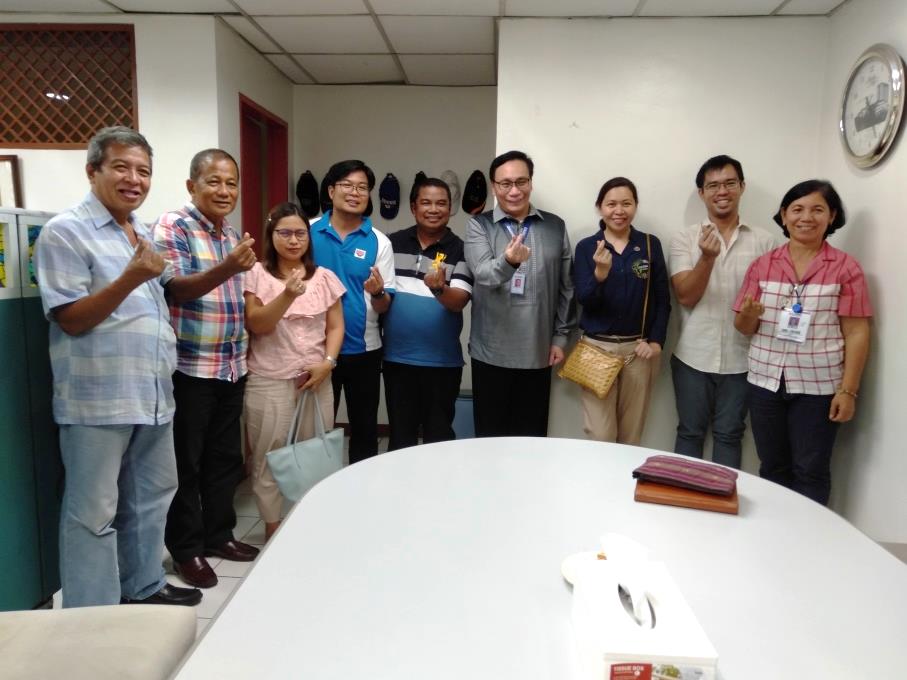 The Department of Social Welfare and Development – National Capital Region (DSWD-NCR)'s, Rehabilitation Sheltered Workshop (RSW) continuously receives partnerships which will augment skills and additional capabilities of the differently abled. This can bring more job opportunities for RSW clients which can help them earn extra income and temporary employment.
Through Memorandum of Agreements, three (3) new project partnerships and one (1) renewal were signed in support of the RSW. These partnerships were with: Everything Green Trading, Savant and Art / Portrait, and Mr. Robert Q. Lopez, while the renewed project partnership was Cotton and Canvas.
Everything Green Trading, a new project partner, is the proponent of the Green-ne-las Project – a greener alternative to slippers made from unprocessed abaca called "bakbak" or dried abaca leaf sheaths. Green-ne-las aims to contribute to zero waste solution with 99% compostable product, as well as to provide a sustainable enterprise and open job opportunities to persons with disabilities in grass root communities.
Savant, another new project partner, focused on showcasing the PWD's skills, talents, and creations through an online platform that would promote PWD products and services. This will showcase the products crafted by the clients of RSW and will also serve as a platform wherein entrepreneurs can meet with RSW clients to hire the latter as manufacturers their products.
Mr. Robert Q. Lopez, an artist, voluntarily expressed his intention to provide creative art workshop for PWDs as part of their rehabilitation and enhancement of skills, talents, and interest on portraits and painting. Portrait painting is another form of business which may become a source of income opportunity for PWDs.
Further, Cotton and Canvas, a project partner of RSW for years, renewed their partnership for interminable support on RSW's garment production, augmenting RSW's trainees' income. They are keen to place job orders for, but not limited to, placemats, table runners, table napkins, and different sizes of canvas bags and pouches.
These new project partners envision very promising outcomes, gains, and results that will bring in more job opportunities, extra income, and temporary employment for the clients of RSW.
Rehabilitation Sheltered Workshop (RSW) is a non-residential business-work oriented facility of DSWD-NCR which gives temporary employment to persons with disabilities. The differently-abled are being exposed to pieces of trainings, skills development, and workshops, to prepare them for outside employment and entrepreneurship. RSW is located at JP Burgos Street, Project 4, Quezon City. ###