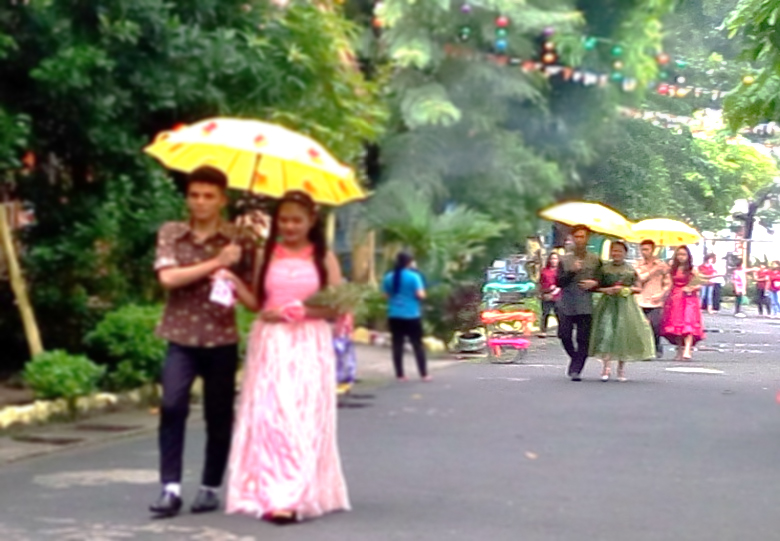 Last June 28, the residents and staff of DSWD-NCR's Nayon ng Kabataan (NK) commemorated the street pageant dating called "Sunduan", a style of courtship which dates back to the 16th Century. It is a Spanish culture which was embraced by the Filipinos due to its ethical values.
Sunduan is one of the center's activities which practices the residents of NK on social interaction to improve their social behavior. This activity is being done yearly as part of the Center's socio-cultural and recreational services.
To make the event more memorable, staff and residents of NK helped each other design and make props out of scrap materials. The stage was beautified with balloons and garland flowers. The front of the designated areas wherein the female clients are waiting to be fetched are full of flower decorations. A few unique "sulo" or torch made out of empty soft drink cans were lit inside the "palayok" to light up the way for the participants while marching in procession.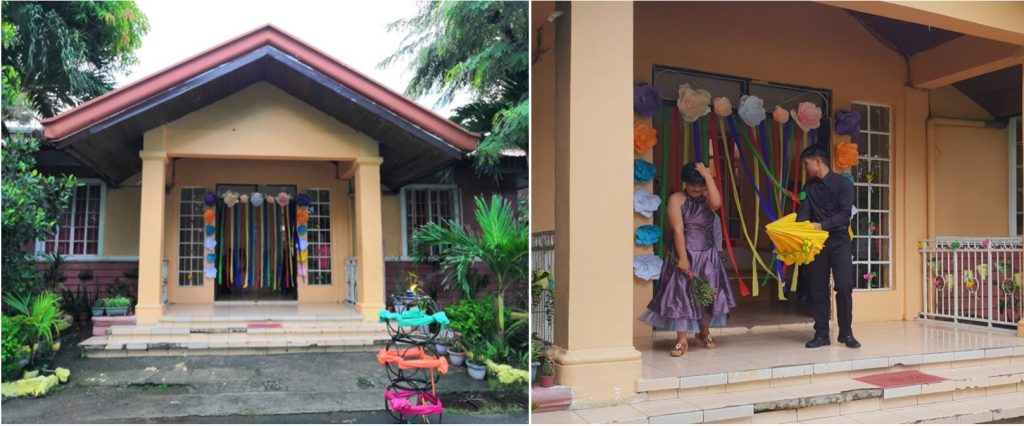 Ms. Asuncion M. Flores, Center Head, did the opening remarks and acknowledged everyone who participated in the said event. This was followed by modern cotillion dance performed by the selected participants. The event ended magnificently as the residents of Nayon ng Kabataan portrayed a tradition that edifies values for the present generation.
Nayon ng Kabataan is a residential care facility for the abused, orphaned, abandoned, neglected, and exploited children ages 7-17 years old, both male and female. It is located at Barangay Addition Hills, Mandaluyong City. ###