The National Vocational Rehabilitation Center (NVRC) celebrated the National Disability Prevention and Rehabilitation (NDPR) Week on July 17 – 23, 2019 with the theme, "Lokal na Pamahalaan: Kabalikat sa Pagtupad ng Karapatan ng mga Taong may Kapansanan." Held at the NVRC court, this event was participated by NVRC's staff and trainees.
The celebration of the NDPR Week is considered as one of the biggest events of the Sector for Persons with Disabilities in the National Capital Region as this event helps them stimulate public awareness as well as recognize their significant contributions in nation-building.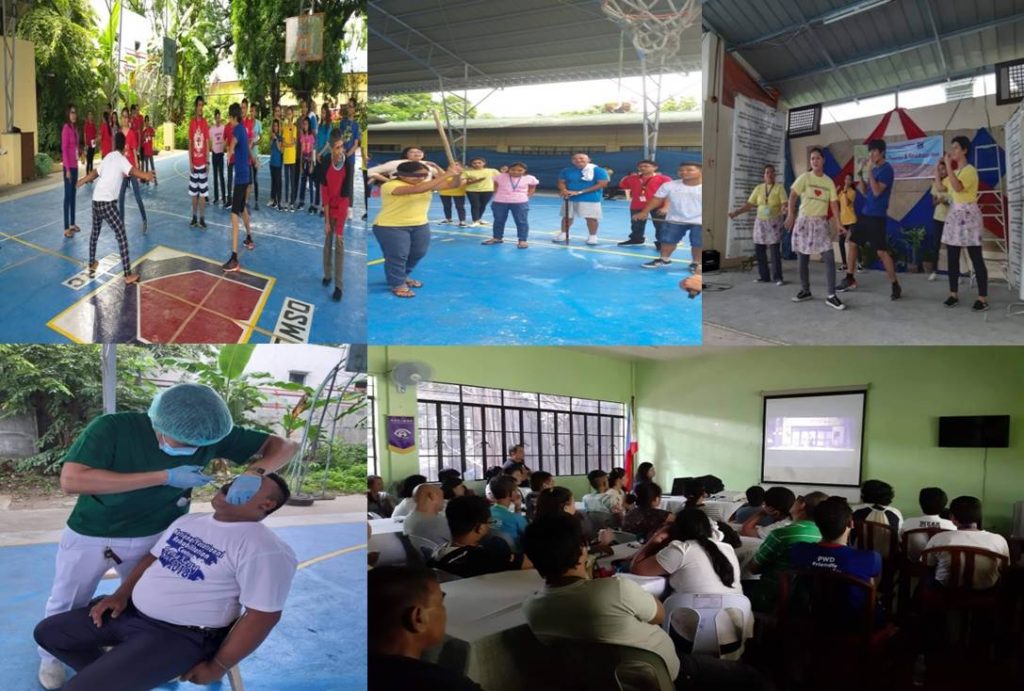 NVRC held quite a few activities such as Karpintero, Basagang Palayok, Sack Race, and more. They also conducted a film-showing and a dental mission spearhead by partner-volunteers. NVRC Got Talent, a program showcasing the PWD's exquisite talents, was also conducted.
Through the activities provided, the clients of the institution gained knowledge and were able to practice their cooperation, communication, and leadership skills.
National Vocational Rehabilitation Center (NVRC) is a non-residential institution that provides training and rehabilitation programs and services to persons with disabilities and special groups, including the elderly and dependent of PWDs. It is located at J.P Burgos Street, Project 4, Quezon City. ###