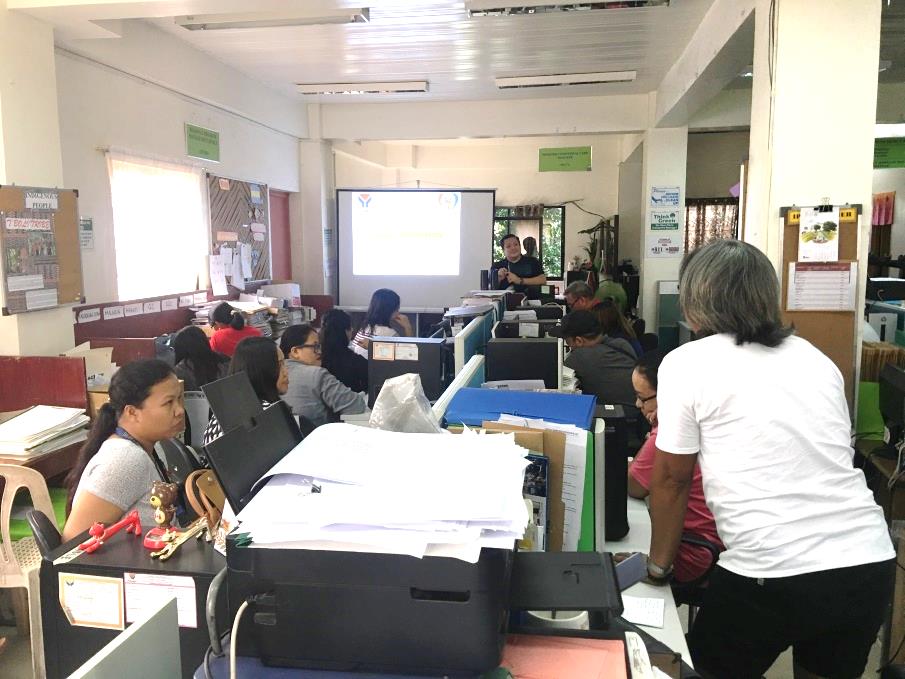 Employee development is essential for staff to enhance their skills and upgrade their existing knowledge in order to perform better, especially those who are true assets in an organization. Hence, the Department of Social Welfare and Development – National Capital Region continuously provides trainings and learning sessions to its employees to build competitive frontline staff and ensure quality in the delivery of various social services for Filipinos.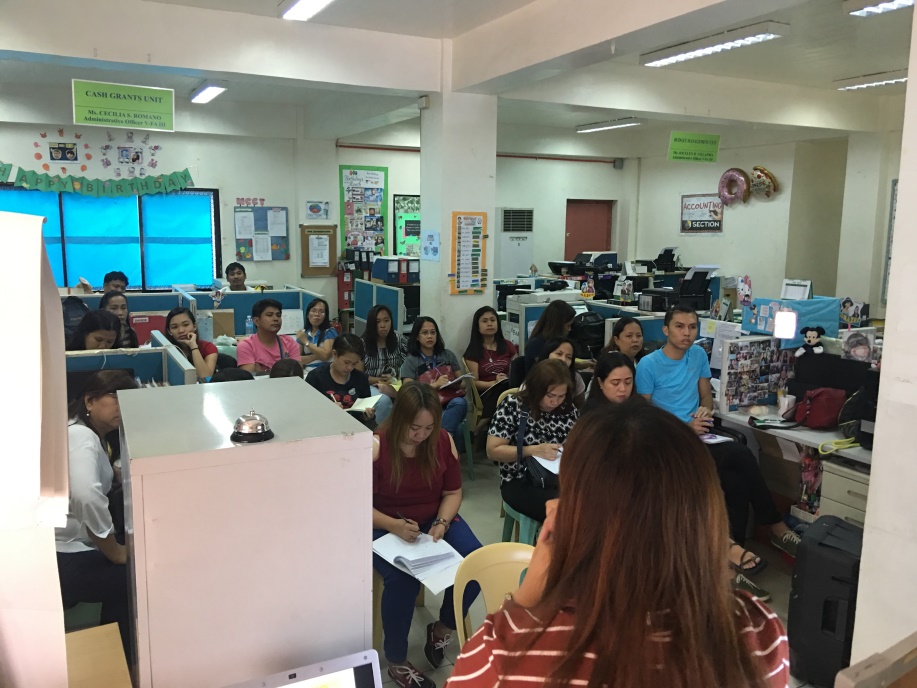 Last July 27, 2019, The Department successfully ended its first initiated Civil Service Exam Review Sessions for Pantawid Pamilya Staff led by the Regional Program Management Office of Pantawid Pamilyang Pilipino Program. Mr. Joel D. Cam, Regional Program Coordinator, Ms. Medellen Clavaton, Regional Monitoring and Evaluation Officer, Ms. Joanna Angustia, Grievance Coordinator, Mr. Dawn Liongson, Regional Gender and Development Officer, and Mr. Leim Lactuan, Regional Beneficiary Data Officer acted as lecturers for this initiative. There is a total of 95 (81 Professional, 14 Sub-Professional) examinees registered to attend the four (4) Saturday review sessions on July 6, 13, 20 and 27, 2019 at DSWD-NCR Field Office, Kahusayan Building. Mock examination was administered on the last day to frame the examinees on the actual pressure and to act as a guide moving forward. In addition, there is an on-going Board Coaching and Mentoring sessions for aspiring social workers who will take this year's Licensure Exam for Social Workers.
These initiatives will further develop the existing knowledge, skills and attitude of Pantawid Pamilya staff and will increase their competence to perform with their maximum potentials in achieving the goals and specific targets of the Program.
The Civil Service Exam is scheduled to be administered by Civil Service Commission this August 04, 2019. It is a test created by the said commission to determine those who are fit for a government job. ###