On July 27, 2019, the DSWD NCR, in coordination with DSWD Central Office, and in partnership with the Department of Finance, Department of Budget and Management, and Landbank of the Philippines Quezon City, conducted the Pilot Off-Site Over-The-Counter Pay-out for the release of FY 2019 Unconditional Cash Transfer (UCT) held at the New Lobby of DSWD Central Office, Batasan, Quezon City. Secretary Rolando Joselito D. Bautista and Regional Director Vicente Gregorio B. Tomas graced the activity.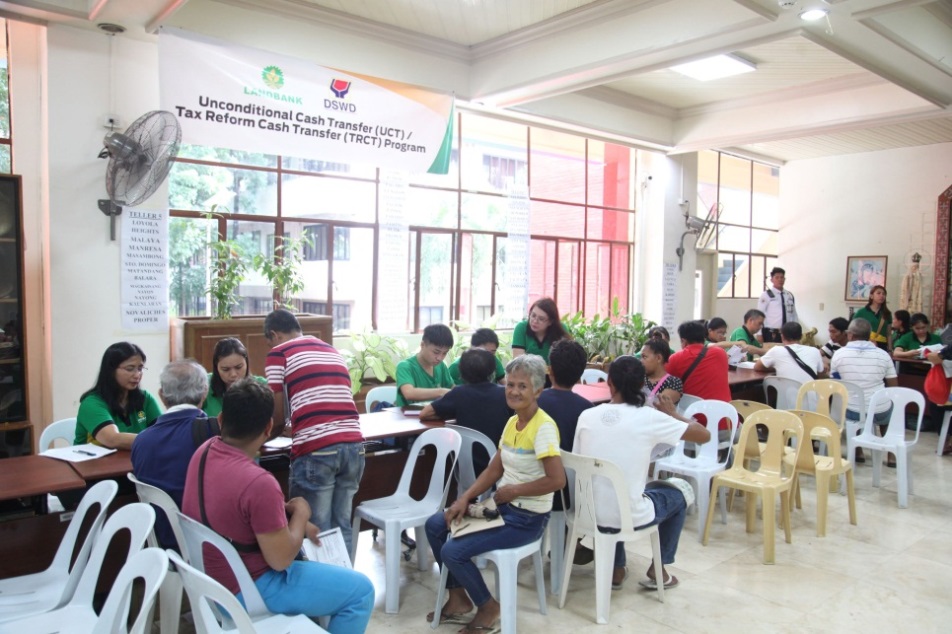 The Unconditional Cash Transfer (UCT) Program is the biggest tax reform mitigation program under Republic Act 10963 or the TRAIN (Tax Reform Acceleration and Inclusion) Law. It aims to provide cash grants to poor households and individuals who may not benefit from the lower income tax rates but may be adversely affected by rising prices.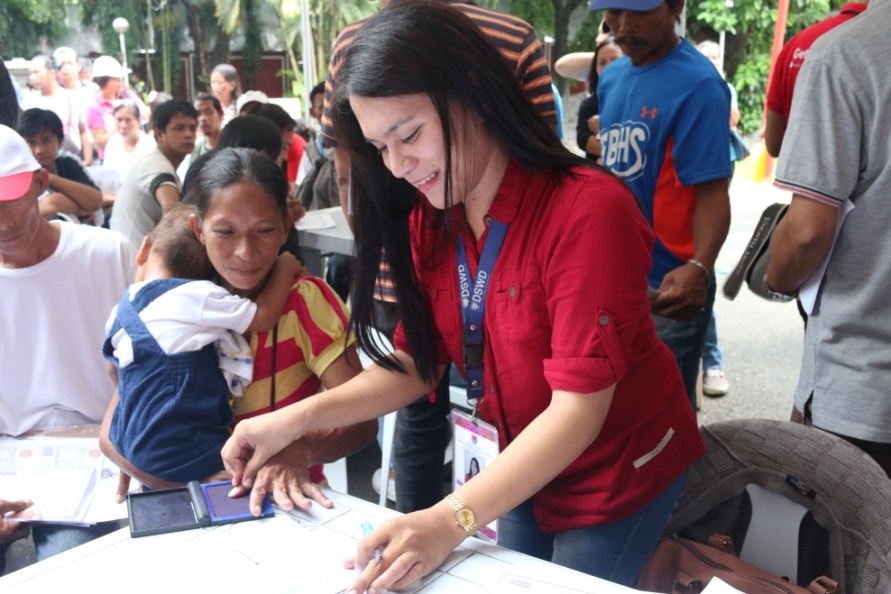 A total of P3,852,000.00 was disbursed during the pay-out. 954 beneficiaries of UCT-Listahanan and 174 unclaimed grants of Quezon City grantees from 2018 received their cash grant, as part of the continuing commitment of the Department in the implementation of UCT Tax Reform Cash Transfer.
The DSWD, with the assistance from different field offices, was given the authority to implement the distribution of the P200 per month UCT. The UCT scheme will be implemented for three years as provided in the TRAIN Law. It will release P2,400 in 2018 (P200 per month) and P3,600 in the year 2019-2020. ###