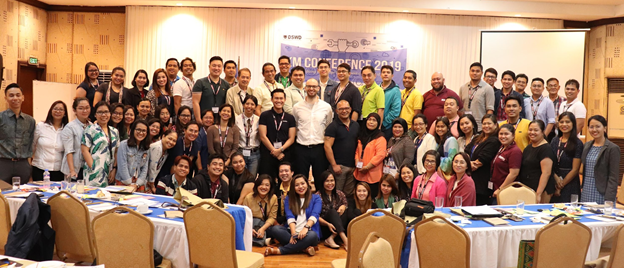 The Department of Social Welfare and Develoment – National Capital Region (DSWD-NCR)'s Knowledge Management Focals participated in the Knowledge Management (KM) Conference 2019 with the theme, "Standardizing Knowledge Management as a Catalyst of Change," held at Seorabeol Grand Leisure Hotel, Olangapo City, Zambales on September 9-13, 2019.
This three-day conference focused on topics regarding Design Thinking, Google Suite, and Knowledge Management System. Initiated by the DSWD-Social Welfare Institutional Development Bureau (SWIDB), this activity aims to strengthen, promote, and implement the KM system to various Offices, Bureaus, Section, Units, and Field Offices of DSWD.
Aside from the KM Focals of various Field Offices, this activity was also participated in by DSWD Officials such as Region III Assistant Regional Director for Operations Lalaine De Leon and DSWD Assistant Secretary Noel Macalalad.
Knowledge Management is the process of creating an environment in which people's experiences and wisdom on Social Protection programs are valued; and where internal processes are structured to support policy makers and service providers in creating, sharing, and using knowledge. ###