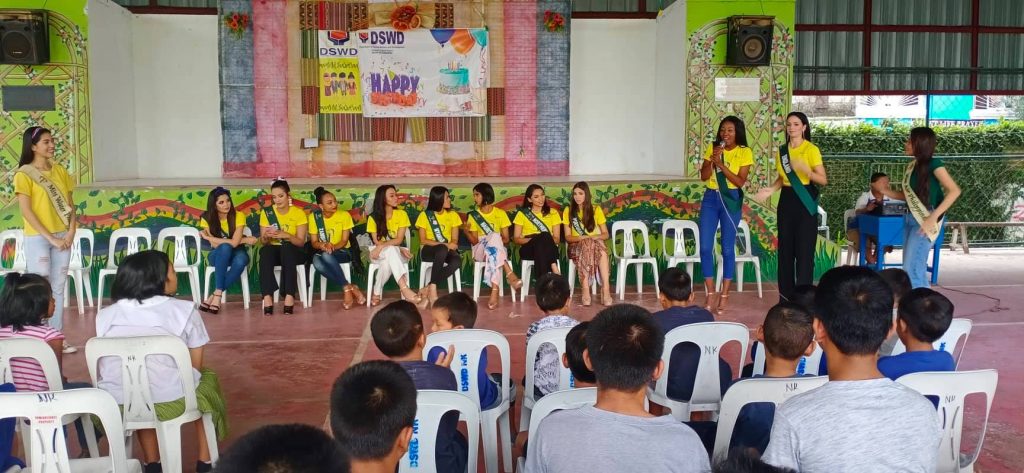 On October 17, 2019, ten (10) candidates from Miss Earth Pageant conducted their annual charity visit at Nayon ng Kabataan. The candidates shared food, played with the residents, and promoted their 5Rs Advocacy (Rethink, Reuse, Recycle, Reduce, and Respect) to all the participants.
Miss Earth's advocacy is to promote environmental awareness. With this, the institution became a regular donor that conducts outreach programs for NK's residents, as their activities complement the services provided by the Center in relation to the promotion of programs that focus on the best interest of children.
Miss Air Philippines 2019 and Miss Water Philippines 2019 hosted the said outreach programs. Together with the other candidates, they reminded the children of Nayon ng Kabataan to follow their advocacy and to take good care of Mother Nature.

Nayon ng Kabataan provides programs and psycho-social services and interventions to children in need of special protection, ages seven (7) to eighteen (18) years old. It is located at Barangay Addition Hills, Mandaluyong City. ###