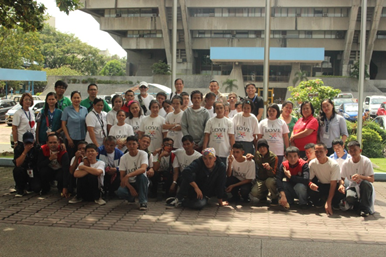 On September 30, 2019, the Elsie Gaches Village conducted an educational tour for selected residents of EGV, held at Technical Education and Skills Development Authority (TESDA), Monde Nissin Corporation, and Gardenia Bakeries Philippines.
The tour started at TESDA, Taguig City, a government training center that offers vocational courses for electronic technicians, dressmakers, cooks, diesel mechanics, bartenders, and wellness messeus/messeur. TESDA is a venue wherein EGV residents can enhance their skills and prepare them for employment.
Next stop was at Monde Nissin Corporation (LuckyMe!) wherein they learned how to pack and make noodles. This was followed by a tour at Gardenia Bakeries Philippines in Sta. Rosa, Laguna, wherein the residents learned the process of production of bread.
Educational tours are being done to help the residents, which are children with special needs, learn more effectively and improve their existing behaviors, values, preferences, knowledge, and skills. These tours aim to expose them on society's systems and various ways of life.
Elsie Gaches Village is a residential care facility that provides care and rehabilitation to abandoned/neglected children with special needs. ###