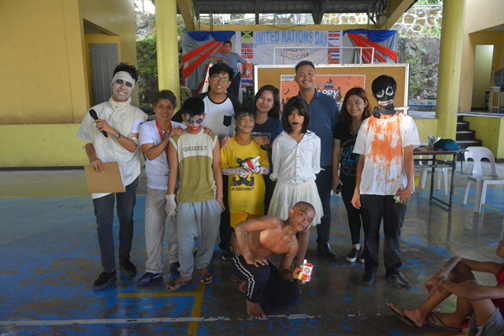 Haven for Children, a residential care facility that caters to boys who are victims of substance abuse, conducted their Halloween 2019 celebration on October 30, 2019.
The Psychological Service who headed the program provided two (2) contests for the Children. The most awaited part, the Trick or Treat, was also conducted wherein Ms. Ma Adela Guerrero, Psychologist III of Central office, Ms. Maricel Enteña, Activity Therapist of Elsie Gaches Village, and Mr. Warren Murillo, Guidance Associate of Saint Paul College of Parañaque served as judges for the scariest cottage and costume.
Narra Cottage, which was transformed into a cemetery, won the first prize for the Scariest Cottage 2019, followed by the Yakal Cottage which was transformed into an abandoned office, and the Kamagong Cottage which was transformed into a hospital, won the third place.
Halloween 2019 is being conducted yearly by Haven for Children as part of its recreational activities for the children. Recreational activities such as these help children recover from their traumatic experiences, cope up with therapies, and adapt better in the rehabilitation processes. ###