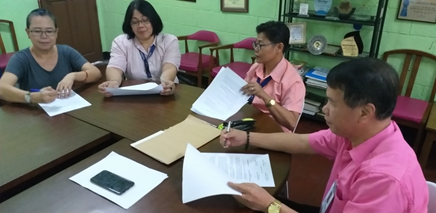 The National Vocational and Rehabilitation Center (NVRC) held a Memorandum of Agreement (MOA) signing with Indie Learning System, a provider of immersive program for non-techies on November 5, 2019 at the NVRC Conference Room.
NVRC Officer-In-Charge Center Head Ms. Flor Cecille Calabarazon and Indie Learning System's General Manager Ms. Marie De La Rama represented their respective parties on the said MOA signing.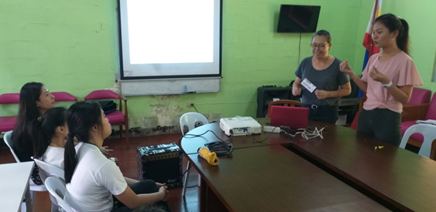 Indie Learning System aims to turn the non-techie's knowledge, passion, and interest into online business, through their program named "Camp Enterprise." Camp Enterprise offers a specialized education and training program on online entrepreneurship that aims to benefit the Center's clients. A 10-day training program for online business website will be provided to the hearing impaired clients so that they may have an opportuity to work home-based.
Ms. Jolina Capadocia, NVCR's Psychometrician and language interpreter for deaf trainees, will facilitate and provide support services during the training, coaching and mentoring sessions for the students who will be attending the first boot camp.
Three (3) deaf female clients were already trained to capture the gist of the said training. Meanwhile, Indie Learning System is yet to donate an online business website for NVRC.
The National Vocational Rehabilitation Center (NVRC) is a non-residential facility that provides an integrated approach to physical, social, cultural, spritual, educational, and vocational measures for Persons with Disabilities (PWD), to attain their highest possible level of functional abilities. ###