QUEZON CITY – The Golden Reception and Action Center for the Elderly and other Special Cases (GRACES), a residential care facility managed by DSWD-NCR, held activities in observance of the Holy Week on April 5 to 11, 2020.
Holy Week in the Philippines is a significant religious observance for the country's Catholic majority. Amid the coronavirus disease (COVID-19) pandemic, the elderly residents and staff of GRACES still found meaningful ways to ensure that the celebration of the Lenten season will continue on.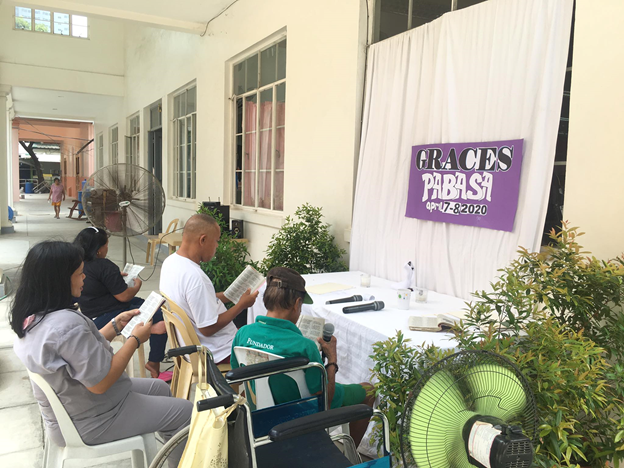 The Liturgical Celebrations of Holy Week at GRACES started through attending the online Palm Sunday mass on April 5, 2020. This was then followed by the singing of the traditional Pabasa and recitation of the Holy Rosary on April 7 to 8, 2020 to offer prayers for the elderly's good health and for the end of the COVID-19 pandemic.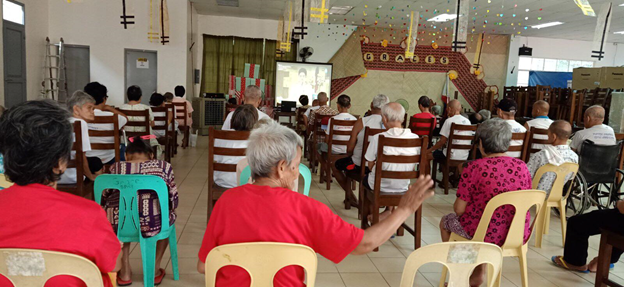 Finally, the residents and staff gathered to attend the online Easter Sunday mass on April 11, 2020 to celebrate the ressurection of the Lord Jesus Christ. Morning snack was then served as a simple feast for the celebration while Ms. Virginia C. Daniles, GRACES Center Head, gave an inspirational message on the real purpose and true meaning of Easter.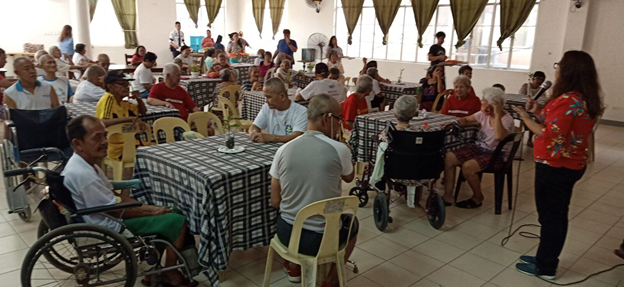 GRACES is a 24/7 assessment and diagnostic residential care facility that provides care to the abandoned, neglected, unattached and homeless Filipino Senior Citizens who are 60 years old and above. ###
From the reports of: Ms. Joanna Marie Ferrer, Psychologist I, GRACES