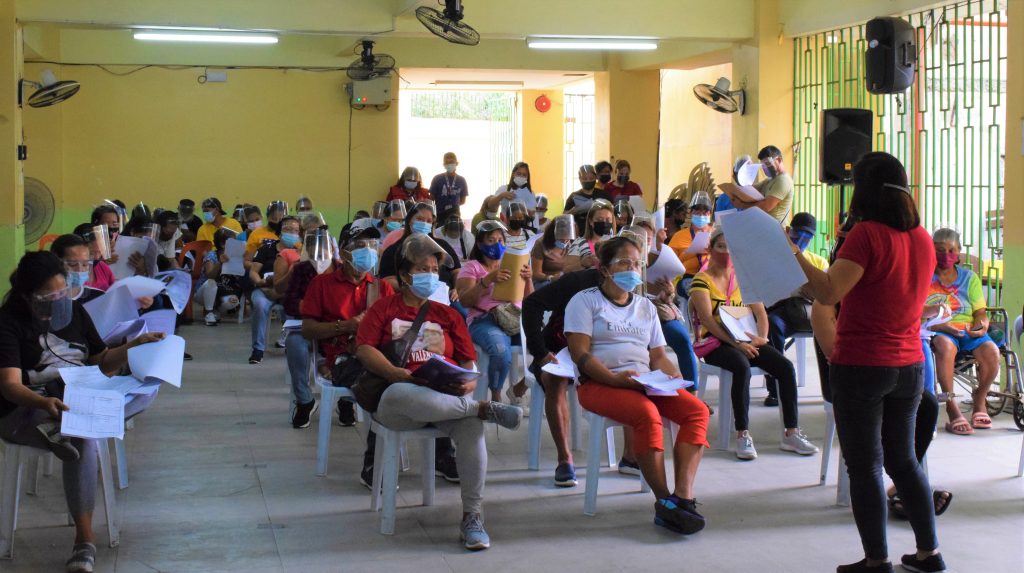 Manila City – Around 650 qualified families from the 3rd District of Manila City benefited from the Livelihood Assistance Grants (LAG) from DSWD-NCR Sustainable Livelihood Program (SLP). LAG is a government assistance granted to eligible families in the informal sector for the recovery and/or rehabilitation of their livelihoods which were affected by the implementation of the community quarantine.
In coordination with the Local Government of Manila, Office of the 3rd District Representative, and Barangay Local Government Unit, a thorough validation and assessment was conducted under the selection process based on the eligibility criteria set by the DSWD.
Each family received a maximum amount of Php15,000.00 to acquire the necessary raw materials and products based on their proposed micro-enterprises. Prior to the release of grants, SLP conducted a series of validation and Social Preparation from the assigned Project Development Officers. Similar to all the modalities of SLP, the Livelihood Assistance Grants is also subject to liquidation supported by proof of purchase and corresponding receipts.
A stricter implementation of safety and health protocols were implemented during the activity as COVID-19 cases begin to rise again in previous days. The Doña Teodora Alonzo High School in Sta. Cruz, Manila served as the venue of the grant release. Scheduled entry of limited participants was observed. A foot bath, fogger machine, thermal scanner, and hand sanitations in every station were properly placed. The joint team of DSWD and LGU designed the floor plans and process flow of the activity to ensure the adherence in social distancing. All participants were also required to wear face mask, face shield, and bring their own ball pen to avoid physical contact and spread of the virus.
#SLPSibol #DSWDMayMalasakit