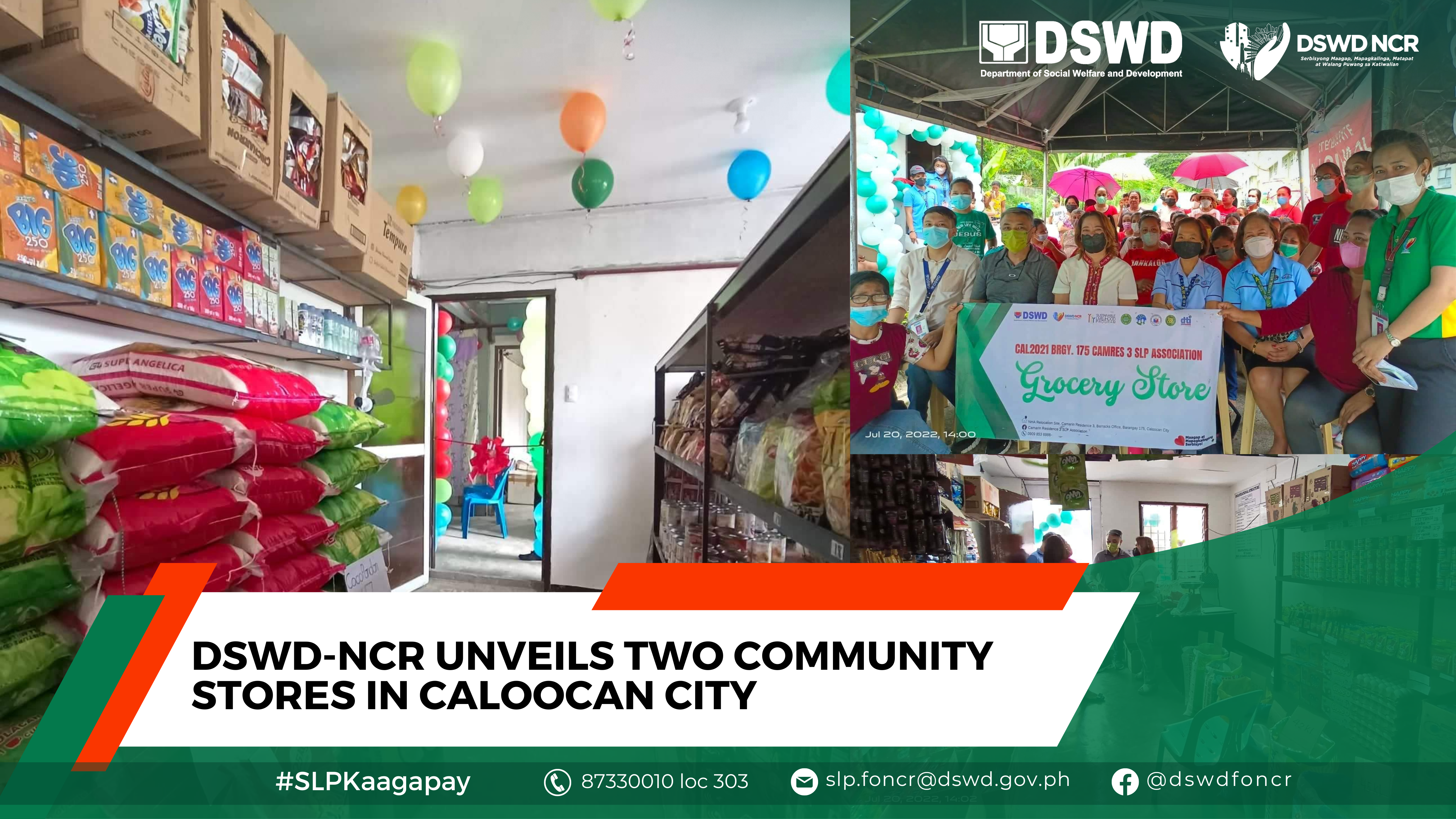 DSWD NCR Sustainable Livelihood Program unveils two community stores in Caloocan City last July 20, 2022.
The Tala Residence 2 SLP Association and Camres 3 SLP Association are two additional community stores in Metro Manila, named after the Barangays of Tala and Camres in Caloocan City.
Mr. Jherson Adriano and his team facilitated the launching, which was attended by DSWD-SLP Regional Program Coordinator, Ms. Esperanza A. Mangoba; National Housing Authority District Manager, Ms. Emelina D. Balaoing and Senior Community Support Officer, Ms. Maxima U. Tsuchida; Caloocan City Social Welfare and Development Action Officer, Mr. Roberto Quizon; Barangay Captain of Brgy. 188 and Brgy. 175, Ms. Ma. Elisa L. Chan and Mr. Ronaldo D. Matias; 4Ps Area Coordinator, Ms. Joanah Barrameda.
Tala Residence 2 SLPA and Camres 3 SLPA received livelihood assistance from DSWD SLP in the amount of 450,000 and 375,000, respectively. These were the eighth and ninth Associations to be part of the Program on Enhanced Partnership Against Hunger and Poverty (EPAHP) Resettlement Support [PERS] pilot implementation. The EPAHP Resettlement Support aims to provide a source of income for low-income households, increase their ability to afford food and other basic needs, and contribute to poverty reduction in resettlement areas.
The newly organized Community Stores will also supply to institutional feeding programs of partner government agencies such as DepEd, DILG-BJMP, DA, DOH, and even the DSWD's Residential Care Facilities.
"Hanapbuhay ALLways"
#SLPKaagapay
###