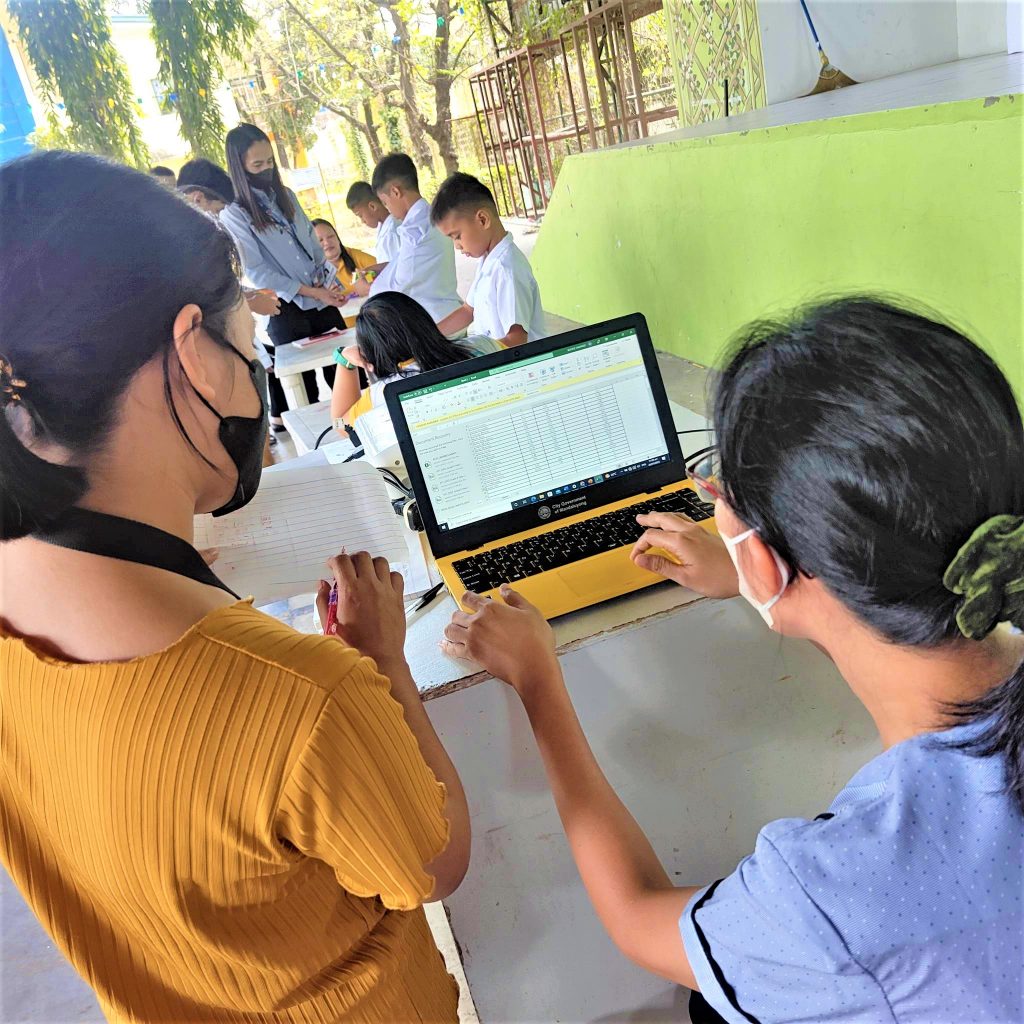 Mathematics is a vital part of our lives, it is very important to help our children develop their computation and critical thinking skills.  Some of the creative ways of learning Math is through fun and enjoyable activities.
Nowadays, most learners find it difficult to master the concepts of math,  some factors that can affect this are their learning environment, the  attitude of the learners and their learning style. This is why it is important that teachers provide a variety of ways to teach it.
To make learning math more fun for the students, the teachers of NK-JFMS have prepared a week of activities that are designed to celebrate the month of January as Mathematics Month. These activities will help the students develop their math skills and confidence.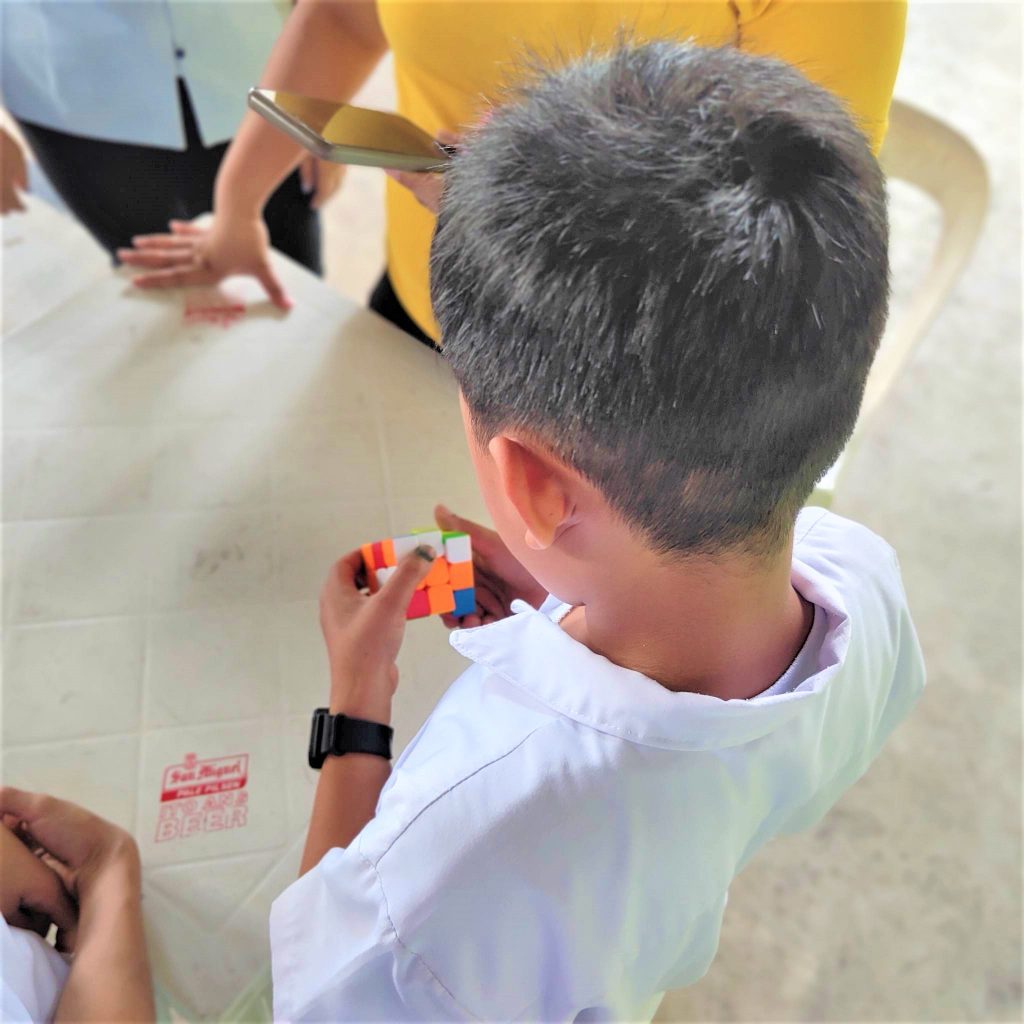 The activities started on January 23 with a slogan-making contest, held at 10:00 am and lasted until 2:00 pm. Students from Junior high and elementary schools participated in the contest and created their own slogans.
An Amazing Math Race was held on the 2nd day of the Math week celebration where students participated and ran to various stations. Station 1 was bottle flip; Station 2 Pinoy Henyo; Station 3 Peer Pong; Station 4, Tangrams; Station 5, involved evaluation and estimate; and Station 7, Anagram. Each group had a mix of 9 to 10 members who worked together to solve the problem. The group comes up with their own strategies to solve mathematical problems and improve their team's performance. Group 2 led the way in the game.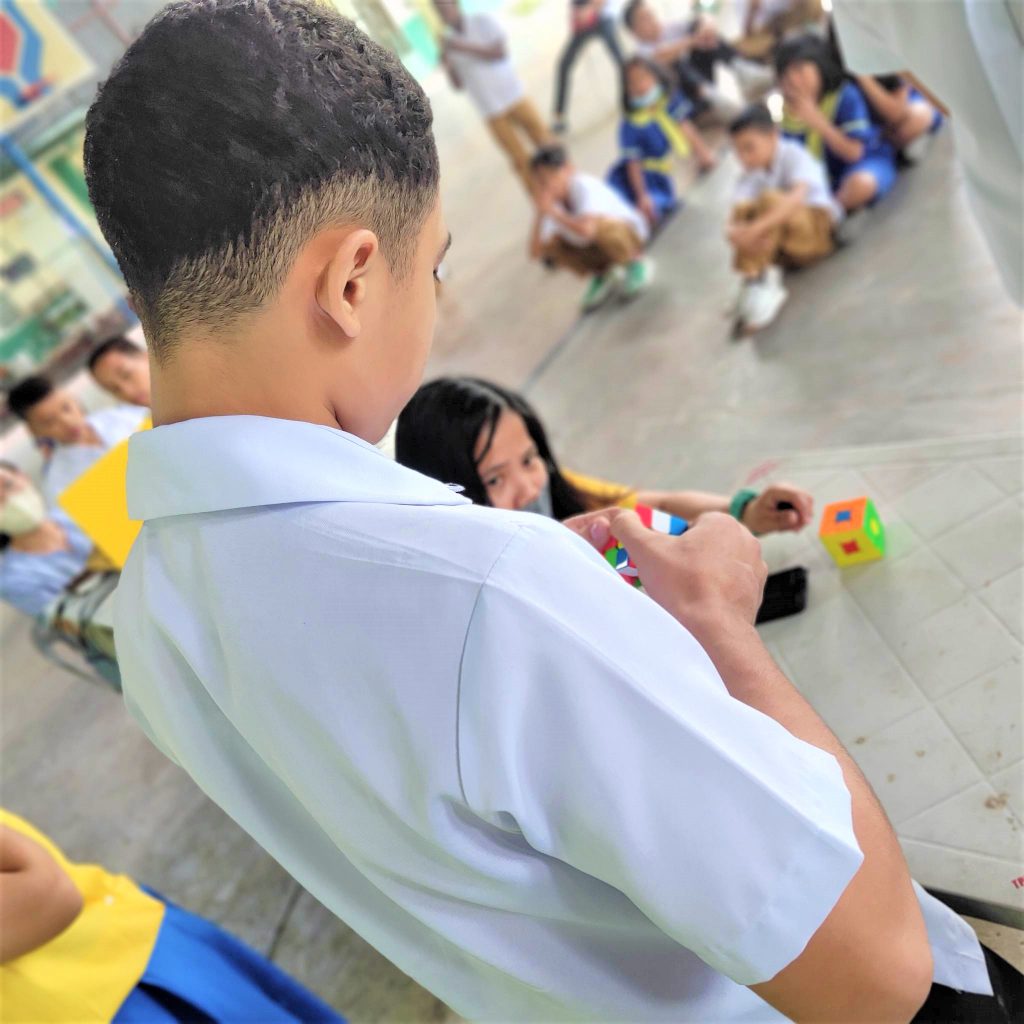 The third day of the program was the "Mathenik Group Quiz Bee," where each team competed against other students. The objective of this activity was to provide the students with an opportunity to improve their math skills. The questions were uncomplicated to answer and focused on topics related to mathematics. The groups that made it to the last round were the 2nd and 5th.
To participate in the final round, they have to complete two pieces of Rubik's cubes. The first-place winner was able to finish the task in 1 minute and 22 seconds, while the second and third-placers were able to finish the game in 2 minutes and 25 seconds. It was a fun and enjoyable activity for the students.
On the fifth day of the program, the students participated in a song and poem writing contest, which was designed to promote the concept of mathematics for everyone. The participants showcased their talents and creativity by creating their own poems and song.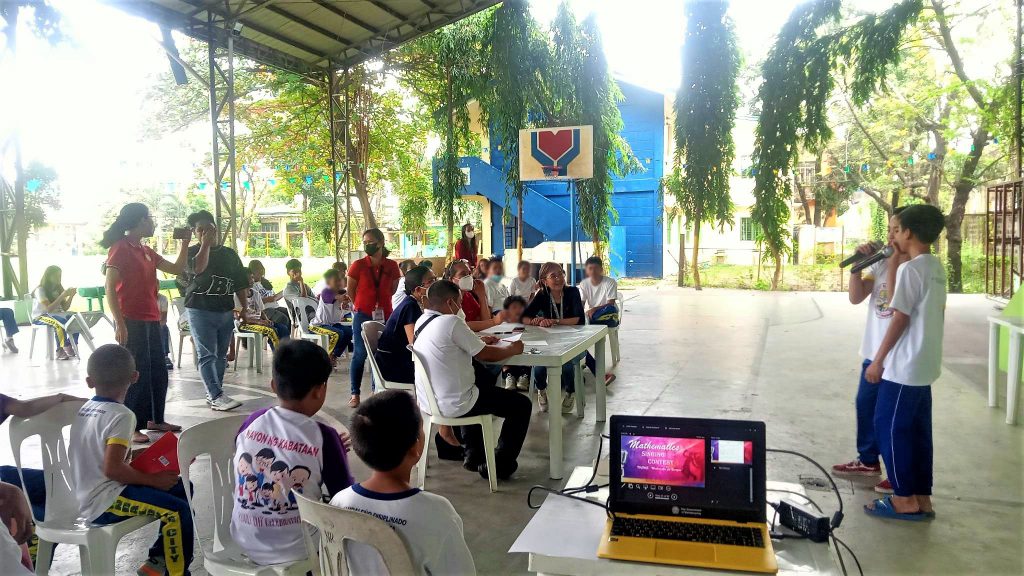 Furthermore, the event culminated on January 30, 2023, at the NK-covered court. Students who participated in the event were recognized for their efforts and brilliant minds while other participants who won the competition were also given certificates of recognition. The Education Focal person delivered a message of appreciation to the participants and encourage the young students that solving mathematical problems will improve their critical thinking and computation skills.
The Department provides various teaching and learning strategies to its young beneficiaries for their development and in preparation for their bright future. ####