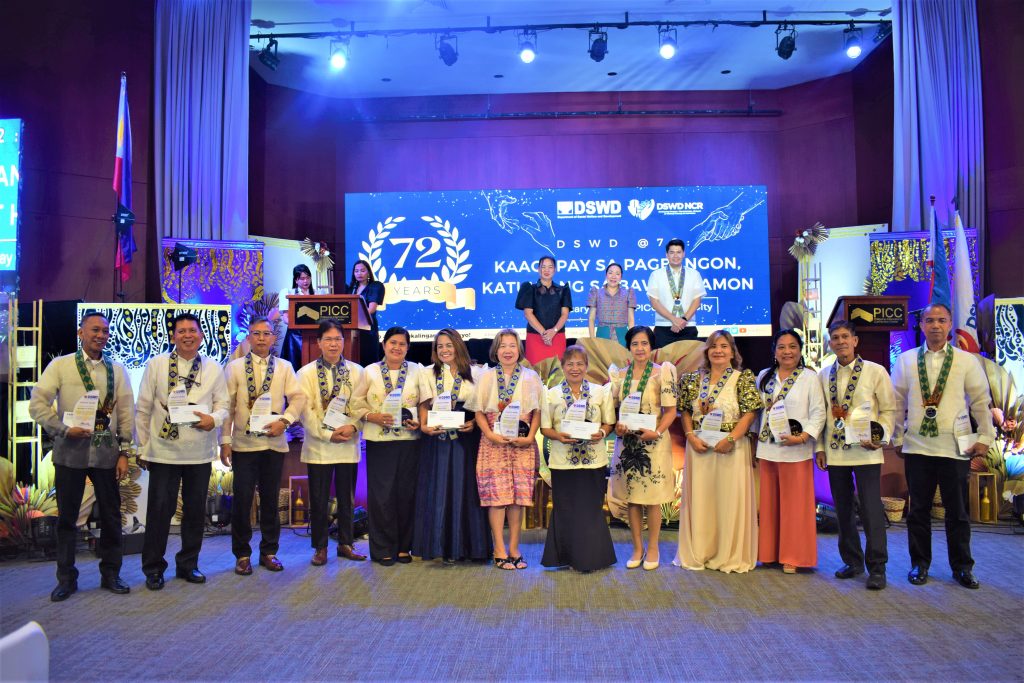 The Department of Social Welfare and Development – National Capital Region (DSWD NCR) joins the celebration of the 72nd Founding Anniversary with the theme, "DSWD @ 72 Kaagapay sa Pagbangon, Katuwang sa bawat hamon" last February 24, 2023 held at Philippine International Convention Center, Pasay City.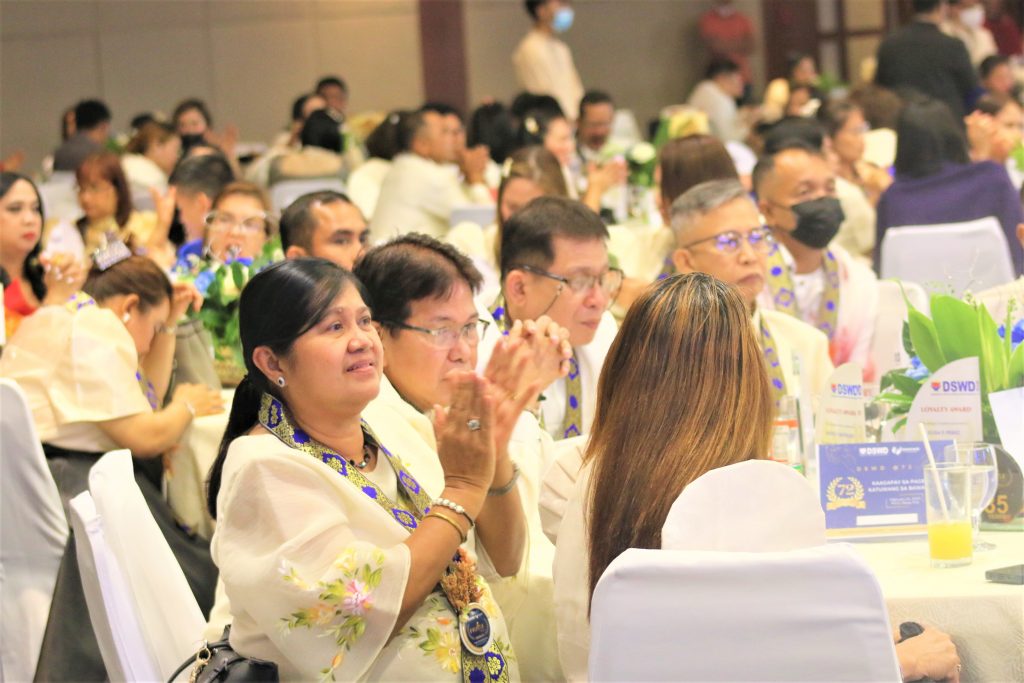 The activity started with the invocation led by Mr. Martin Taganile followed by the singing of the Philippine National Anthem. The opening remarks was given by the DSWD NCR Regional Director Monina Josefina H. Romualdez as she welcomed the retirees and loyalty awardees in this momentous event as their untiring efforts and passion to serve the clients are recognized and appreciated, "Itong araw na ito ay isa sa pinakamahalagang araw sa ating lahat dahil ito ang araw kung saan tayong lahat ay magkakasama- sama at magkakaisa sa iisang mithiin at iyon ay ang siguraduhin na ang serbisyo at mga programa ng ahensya ay ating naipararating sa ating mga mamamayan na lubos na nangangailangan,Let us all embody our theme, let us all be the Kaagapay sa Pagbangon, Katuwang sa Bawat Hamon, to each and every one." RD Pinky said.
On behalf of the Secretary, the inspirational message was delivered by the Undersecretary for Special Projects, Mr. Eduardo M. Punay . He emphasized the significance of the services given by the retirees and awardees which surely served as an inspiration to other employees of the Department. He said, "Our Praise awardees are the clear testament and shining representation of all of us here in DSWD who chose to serve our country with a big heart and dedication for our marginalized and disadvantaged sector, thank you for the inspiration you bring to the entire DSWD workforce and may we follow your example as we fulfil our duties and contribute to the fulfilment of our president's aspiration to bring a better tomorrow to every Filipino. Thank you also to each and every member of the DSWD NCR field office for your collecting contribution to the success of not only the office but of the department as a whole, your contribution to the success of the department is as valuable. We are listed among the top 3 best performing department in the executive branch, all of you everyone in this room we, you are a part of this success. May we all remain united in our common goal in serving our people with passion, dedication, and a heart and bringing together our beloved institution to the top, patuloy po tayong maging kaagapay sa pagbangon at katuwang sa bawat hamon. "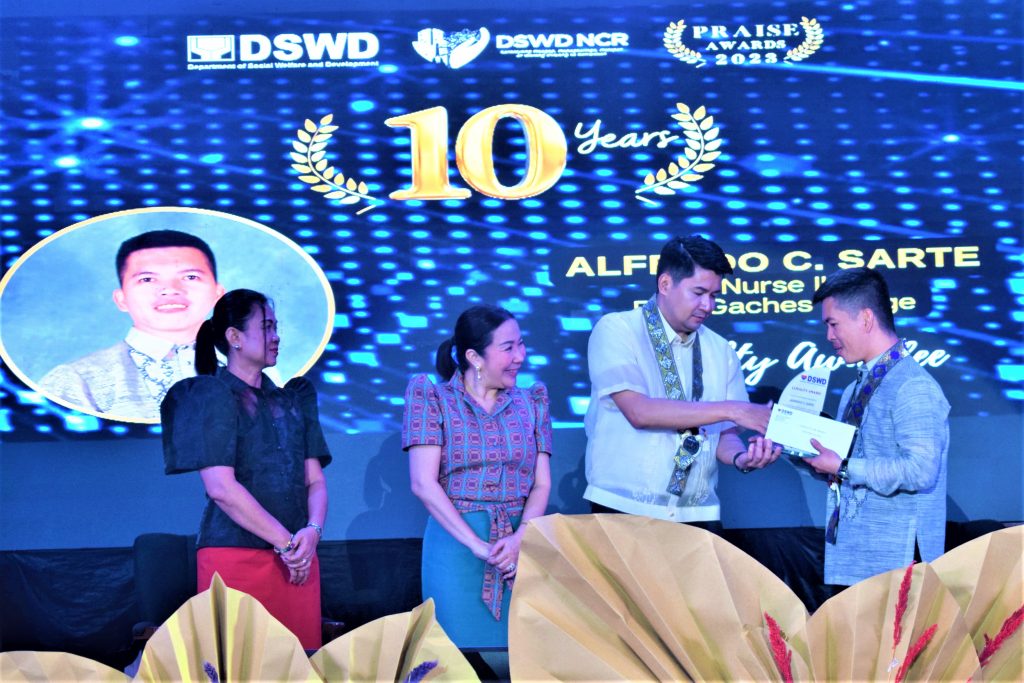 Hon. Imelda G. Calixto Rubiano, Pasay City Mayor, also gave her inspirational message to the awardees, retirees and other staff of the field office NCR, "Today is a great day to recognize the power of stability and unbreakable strength that our agency possesses, DSWD is a clear illustration of resiliency amidst uncertainties and continuous public service. Kaya po muli ko kayong binabati at nawa ay patuloy pa po ninyo ang inyong mabuting Gawain para sa ating mga kababayan at kapwa."  Hon. Rubiano stated.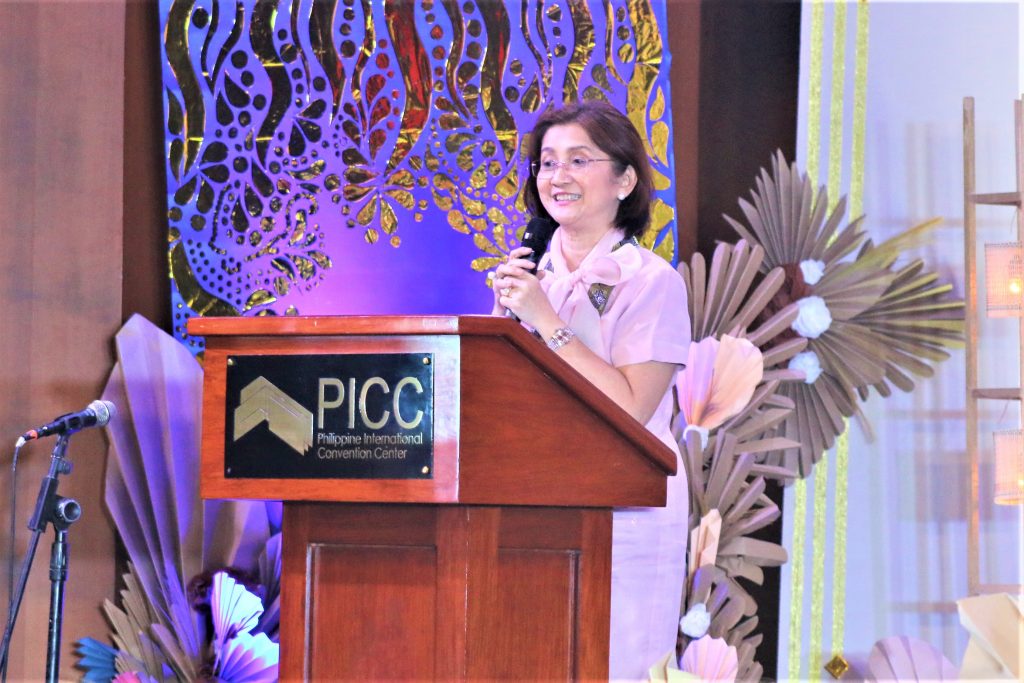 Intermission numbers were showcased by the DSWD NCR Symphony. Their music and performances serenaded the awardees, retirees, officials and DSWD NCR staff who participated in the activity.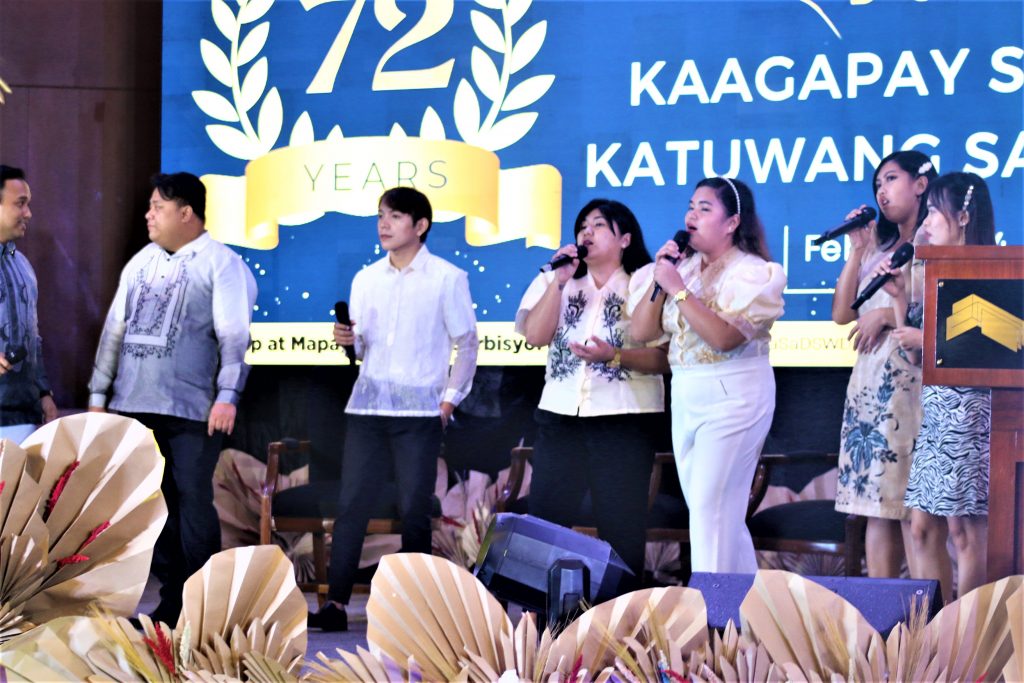 The awarding ceremonies gave way to recognize 37 awardees for rendering 10 years in service, twenty- three (23) awardees who served for 15 years, 11 awardees for 20 years in service, 10 awardees for 25 years in service, one (1) awardee for 30 years in service, five (5) awardees for 35 years in service, three (3) awardees for 40n years in service and (nine) 9 retired awardees.
Ms. Cristina Liwanag Maming  one of the retiring employee and loyalty awardee who served for 41 years expressed her gratitude and happiness to the Department as her professional journey touched her and her family's lives.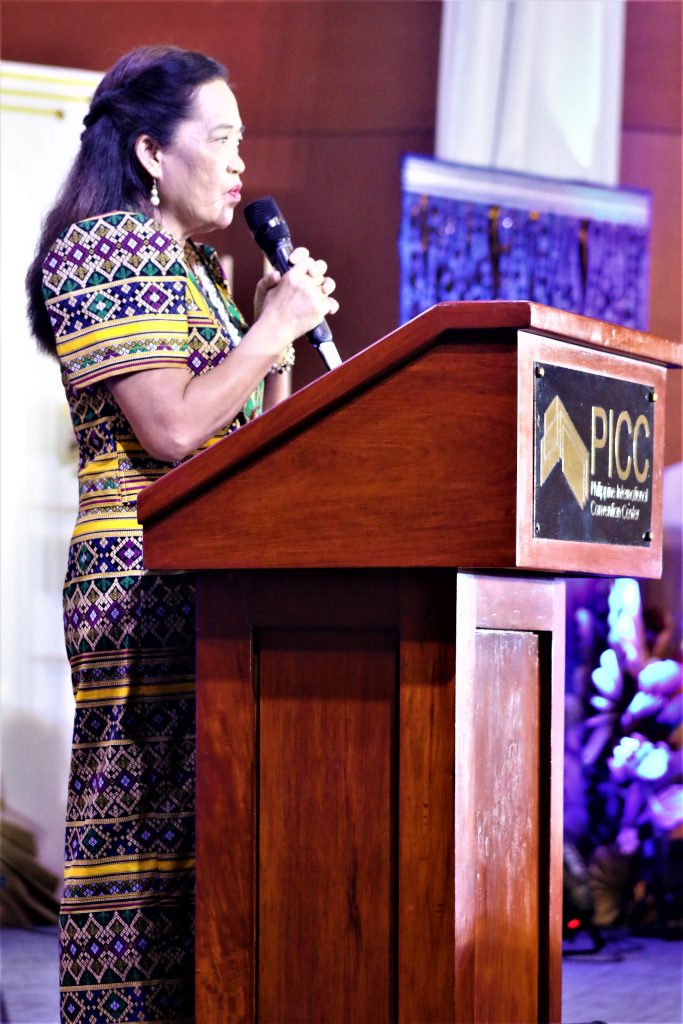 "Ang aking maipapayao sa ating mga loyalty awardees, give your best, still continue counting and sa ating mga retiree tuloy lamang po ang buhay magsaya po tayo, gawin natin ang lahat sa ikasisiya natin at sa ikababata natin,dahil age is just a number we are still young. Tayong mga nagwork sa DSWD, tunay pong npakachallenging at fulfilling, tayong lahat indeed ay very educated and compassionate as public servant , muli marami pong salamat sa ahensyang ito na nagturo sa akin at sa ating lahat na mahalin ang ating mga kababayan at maglingkod ng buong puso." Cristina stated.
On the other hand, Ms. Manuela M. Loza, former Assistant Regional Director for Administration shared her stories and the challenges she experienced throughout her 40 years of service.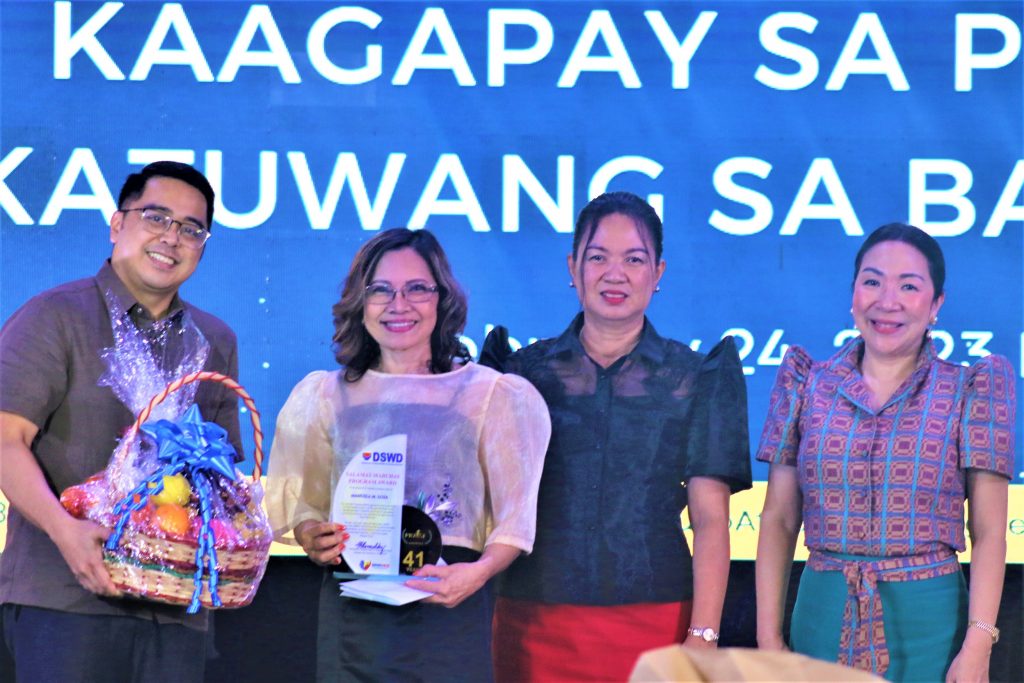 The program ended with the closing remarks delivered by Mr. Michael Joseph J. Lorico, Assistant Regional Director for Administration, he expressed his gratitude to RD Pinky, the retirees and loyalty awardees, the members of the committees as well as to all the staff who made the event and activity successful. "I would like to take this opportunity to express our outmost gratitude to our regional director, your words of encouragement and guidance helped us in our work In the field office, to our loyalty awardees and retirees, we are deeply grateful for the years you've served and gave your service, thank you and to all the staff maraming salamat po". Lorico said.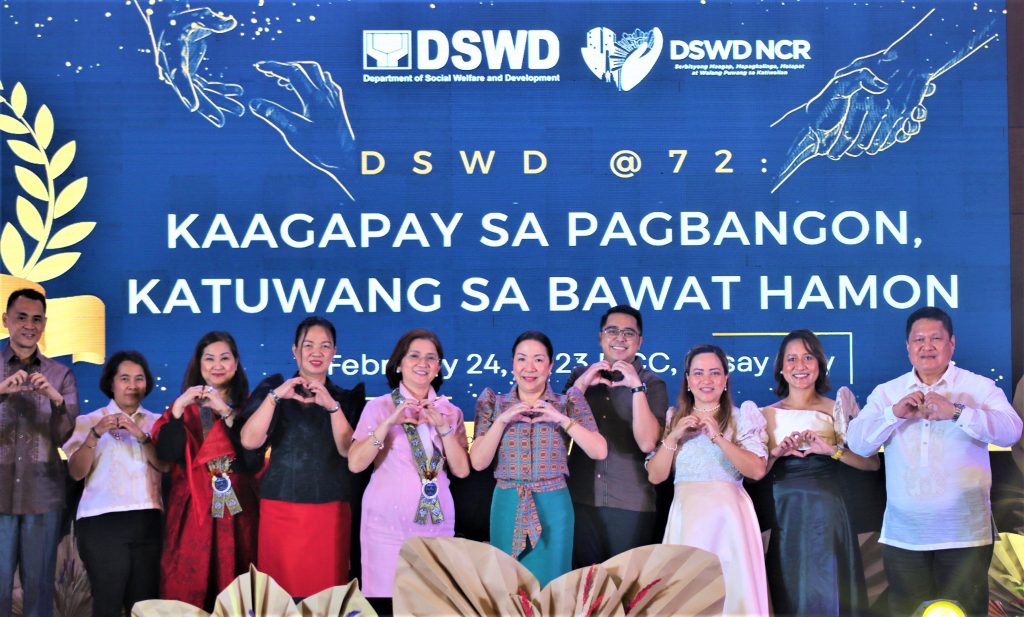 This annual activity is celebrated to give appreciation to all the retirees and loyalty awardees who untiringly share themselves to deliver outstanding service and prove that Bawat Buhay Mahalaga sa DSWD at May Puso at Ramdam ang Serbisyo sa DSWD.  ###